Special days call for extra efforts when you're a big name on social media. With women empowerment being a burning topic, every brand aims to present the best campaign/creative.
Enlisted below are some women's day campaigns that made the as the best among the many-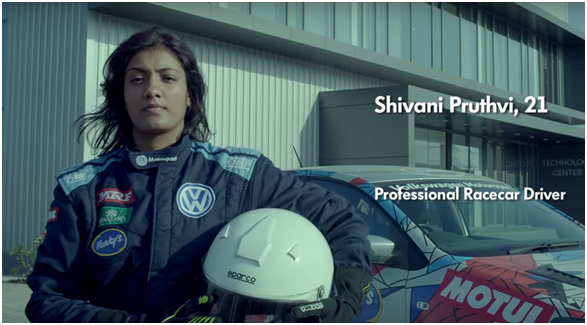 Oh so you don't think women can be good drivers? Hold the brakes mister!
You need to check out the bold digital campaign by Volkswagen. The 52 seconds ad shows a professional race-car driver revving the cars, performing adrenaline inducing drifts and outrageous donuts on the asphalt track. The driver steps out and removes their helmet, lo and behold the reveal! The driver turns out to be a young lady, 21 year old Shivani Pruthvi. Shivani's an NCC cadet, a medical student and oh yes, a professional race driver. You go girl!
This minute long digital ad by Godrej tackles the issues of subtle gender stereotypes while tugging at your heartstrings. The ad showcases a little girl and her grandpa admiring a female fighter-jet pilot on T.V. While the grandpa seems proud of the achievement of women in a male dominated society, he can't help let slip his opinion that women may be better suited to more domestic oriented roles when the young girl's mother arrives, informing the family that she's taking up the position of a teacher in lieu of her corporate job. The innocent girl seemingly confused by the contradictions of her grandpa's opinion asks if "Being a fighter pilot is not correct for a woman ".  Aww! The grandpa experiences a moment of subtle introspection as he remarks, "Teacher, pilot, corporate job" they're all correct. We love you grandpa!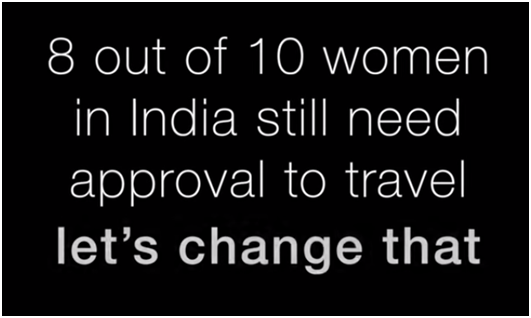 A life well travelled is a life well-lived. If you're mature enough to drink, drive (not necessarily in that order) and work, it makes sense that you should be able to travel wherever your heart desires.
Imagine then, how it'd feel to seek someone's approval if you wanted to see new places, experience new cultures and meet new people.
8 out of 10 women in India still need approval to travel, Ixigo demonstrated this brilliantly in their minute long ad showcasing how Indian women have to go through multitudes of questions and challenges  to be able to travel freely. We don't know about you but it's time we book this tradition a ticket to the Himalayas, because it needs to take a hike!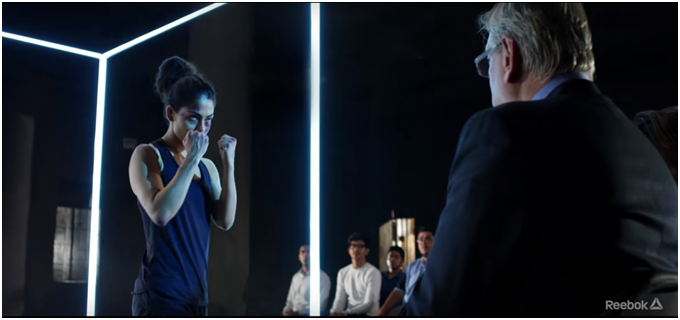 Can bruises on a woman's body be a  good sign? What are your thoughts, actually wait , read on ahead first.
Reebok India conducted a thought provoking experiment ahead of Women's Day. A group of participants across different age groups from every-day household families in India were selected to be the audience in this experiment.  Their task? simply observe a young woman, covered in bruises from head to toe.  Understandably, the audience were shocked, some concerned while few others outraged. Most believed her to be a victim of domestic abuse. Imagine their surprise then, when the bruised girl stands up and performs an array of martial art moves. The flummoxed audience quickly realizes their original assessment was incorrect and the young lady in front of them was no victim but an athlete. What better way to showcase that bruises are 'good' than as proof of an athlete's unwavering strength.
Behind every successful man is a woman. Heard that one before right? Well that's because she has to make sure he doesn't go to the office without his pants. The women in our lives do much for us. iD expands on this idea by rolling out a film for International Women's Day and  focusing on a married couple.  To thank his wife for all the days she put him before herself, the husband decides to cook up a delicious breakfast for her. The endearing montage of the husband clumsily prepare a meal is heartwarming yet quirky but clearly sends the message across, 'we are equals'. At the end of the video, he takes the pledge to cook for his wife and urges other men to do the same in their lives by cooking thrice a week.
"Perhaps one day they'll understand all the sacrifices she gladly out of love for them" – John Mark Green.
The women in our lives are our unsung heroes. It's far too easy to take someone for granted when that someone dedicates every waking moment of their lives to make ours more comfortable. The #JeeLeeZara digital ad campaign by Reliance is a breath of fresh air as it exemplifies the dependency we have on these women by taking the example of a middle-aged couple. The husband isn't all too excited about his wife's plans to travel to goa with her girlfriends.  At first he treats it humorously, as he realizes she won't relent he resorts to asking her who will take care of him if she leaves ( What a guilt trip, mister! ) Undeterred by her husband's quirky attempts to persuade her to stay, she happily takes the trip after all.  Brownie points to the hubby for being a total sweetheart at the end and waving her off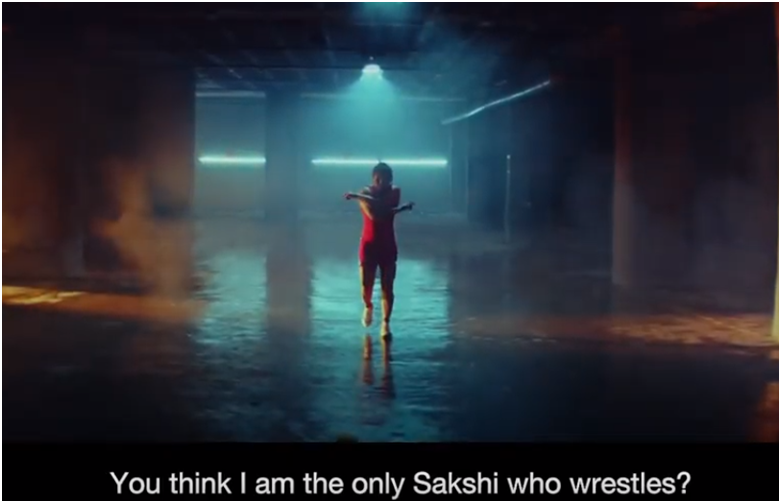 To all those wrestling with the question, how many roles can a woman fit into in her day-to-day life?
It doesn't get any clearer than this. JSW group featured olympic wrestler Sakshi Malik, as part of their female empowerment initiative 'Janam Se Janam Tak' on Women's day.
The bold question fielded to us by Sakshi, "You think I'm the only Sakshi that wrestles?" left us stunned by the weight of the question.  Before we could reel from the impact of the profound moment, Sakshi already had us locked in her grip the next second as she adorned a traffic police uniform, followed by a chef's whites, construction worker outfit etc. showcasing all the different roles the women of today's India fill. A truly thought provoking statement that can resonate with the viewer.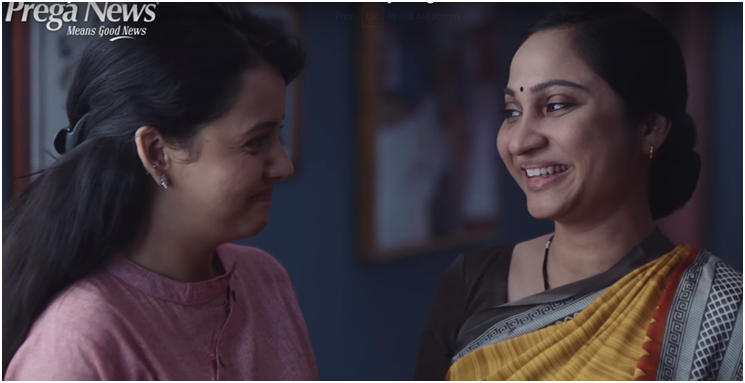 What can be more heartwarming when your fellow woman has your back through the trying times of your life?
This sweet campaign by Preganews perfectly encapsulates the emotions within those moments. The ad features a series of interactions between a woman and her house-maid throughout the day.  The maid is asked to go about her regular chores in a different way than she's accustomed to. While seemingly baffled, the maid doesn't retort up until she discovers her mistress has hired another maid to replace her from the next day.  Befuddled at these events the house-maid is noticeably distraught, only to be comforted by the mistress as she reveals to the audience that the house-maid was actually pregnant this entire time and this has been her way of thanking the maid for all her services, what a touching moment indeed ( don't worry she still keeps the job! )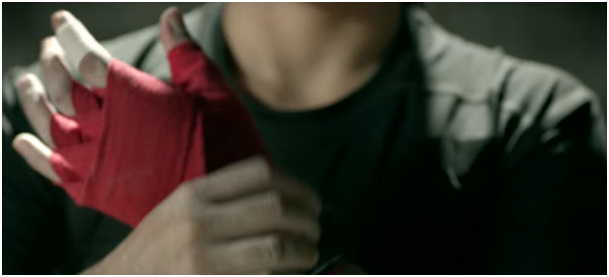 What's the best way to knock out gender stereotypes? You call in a special favour from Mary Kom of course.
StarSports did something similar for their women's day campaign #CheckOutMyGame by drawing attention to the heights of achievement being scaled by female Indian athletes today.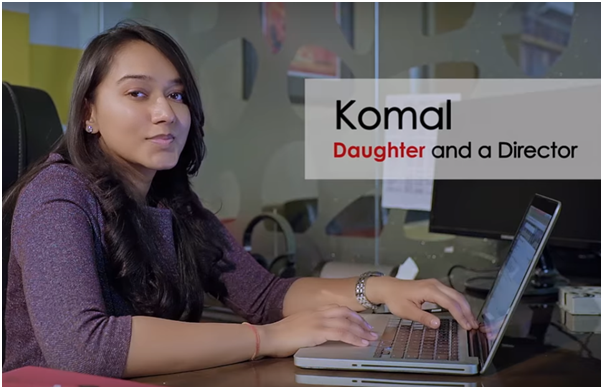 No man is an island, the same applies to women, doubly so if they're entrepreneurs carving their way in a competitive and judgemental market.  Sometimes the challenges faced by these pioneering women make us forget  that not all is necessarily glum! They have the love and support of their families behind them. The same is exemplified beautifully by the Digital Campaign, #Dreamon by IndiaMART which showcases the journey of female entrepreneurs who have realised their dreams and aspirations by overcoming hurdles together with their families.
Mindstorm is a hybrid digital marketing agency tasked with one clear objective,
To set the new benchmark of Digital Marketing standards in India.
We rank among the top digital agencies in Mumbai & we service our diverse clients across a multitude of Social & Digital marketing platforms.  At Mindstorm we're not by the book, we're trendsetters leveraging unconventional yet highly effective marketing tactics and strategies to stay ahead of the rat-race. As India's leading digital marketing company, we at Mindstorm endeavour to create enriching  digital experiences that resonate with our clients' consumers.
We love what we do, and we're good at it.
Reach out to us for any queries or just to say hey.  We'd love to chat with you