THE

MINDSTORM

DIARIES
All work and no play makes Jack a dull boy.
At Mindstorm, dullness is kept out of the door. We actively conduct events and games with fun tasks to ensure boredom is never on the table. Speaking of tables, you will find that ours are full of laughs and food to share!
While our office is a second home to all of us, staying indoors isn't always an option. Our team building activities and outings ensure that we're always on our toes.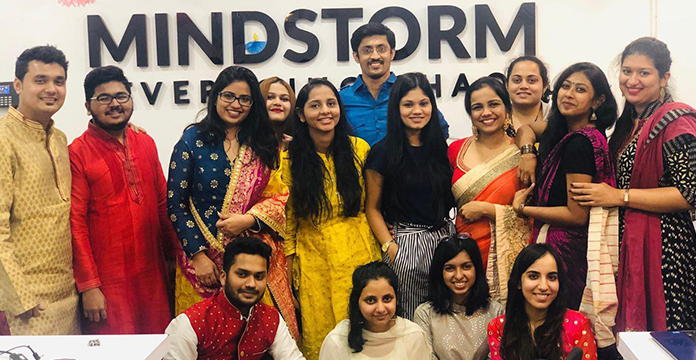 Diwali
Diwali activities were full of light, colour and lots of cheer! Working in pairs, Mindstormers started their week with their hands full, while making a lantern from waste. They dressed to impress throughout the week, and even hosted and played office games everyday.
Team Outing
If you ever wondered what goes behind managing a raft, it's some sweat and a lot of splashes! Mindstormers went on a trip to Kholad and came back with a bag full of memories.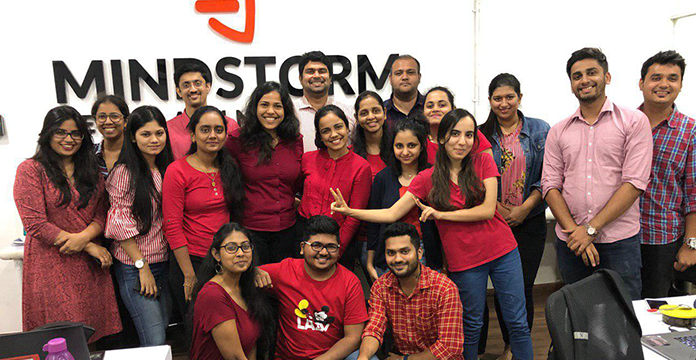 Navratri
Navratri brought with it a splash of colour and lots of laughter. Peppy music filled the room and Mindstormers dressed according to the colour of the day.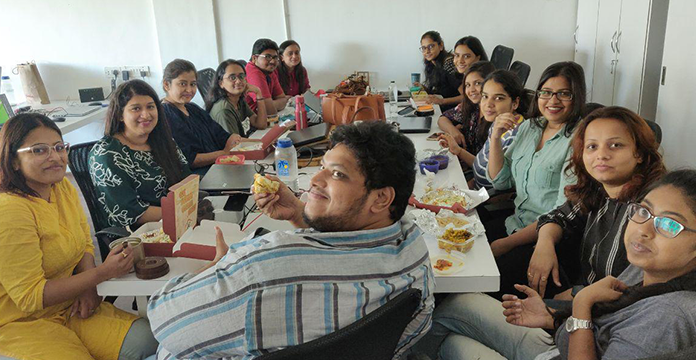 Pot Lunch
What happens when a bunch of foodies decide to share their love for food? The answer lies in this photo.