We're just going to say it out loud: paid social media advertising is important and works for every business and every strategy! There, we've said it, and we're sure it comes as no surprise. We're not taking away from organic social media that helps drive brand awareness, helps reach new target audiences, and builds customer loyalty. So, why use paid social media advertising? Let's face it algorithm changes, declining reach, competition clutter, and lesser views on reels are all a reality. Paid social media marketing amplifies your business on social media platforms, supports your campaigns, and gives you faster results. Don't miss the top 10 reasons why your business needs social media marketing.
Let's quickly summarise paid social media marketing.
What is Paid Social Media Marketing or Social Advertising?
While scrolling through the social media feed, you find content – videos, images, gifs, and shopping images that spell out 'Sponsored' or 'Promoted'. This is an advertisement on the social media network.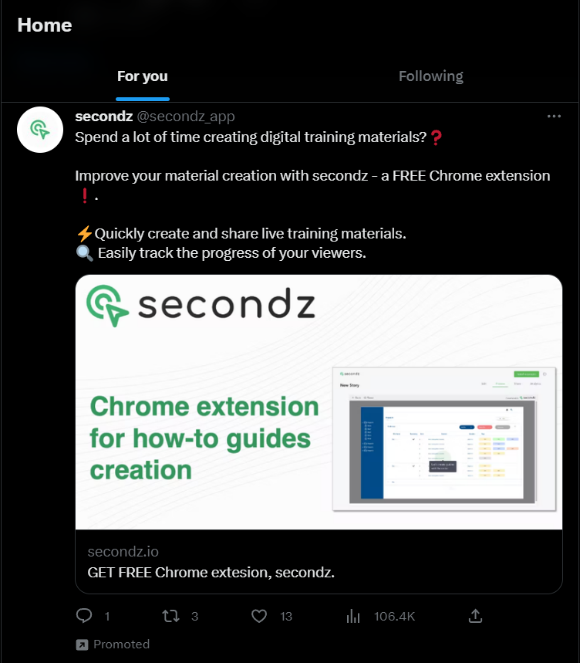 Social media ads target a specific audience with set goals and budgets. Paid social media advertising is a mandate for marketing strategies for every type and size of business today. Each social network has a different ad format. Especially with large brand campaigns, one size does not fit all. Customising a campaign for each platform is essential. Businesses must tweak their advertising objective, audience, and budgets for each platform. Unlike traditional print or TV advertising, you can pause social media ads immediately, modify campaigns, and change ad designs.
Influencers collaborating with brands to showcase products or review services are also paid for social media marketing. Often two brands collaborate to showcase their products, develop branded content, or create campaigns – all social media advertising.
Here are a few reasons your business should consider paid social media advertising.
Why use paid social media advertising?
We're listing the benefits of paid social media marketing from years of offering social media advertising services across multiple brands and businesses. Besides being cost-effective and building large-scale brand awareness, paid social media becomes important for the business to level up and grow into the next stage.
1. Drive brand awareness, but 2X!
The simple act of creating a social media brand profile and posting relevant content regularly is the best way to take your business to a large audience digitally. While a sound organic social media strategy works, paid social media advertising helps you maximise these social media efforts. It helps increase brand visibility, keeps the brand relevant for consumers, creates better recall, and ensures access to newer audiences.
2. Target audiences and customers better
Social media platforms have a large network of people. Often several users access multiple social media platforms engaging with content, brands, and products they like. They share their interests, life updates, locations, and lifestyle behaviours; the list is exhaustive! Social media platforms offer specific targeting down to location and buying habits too. Think your product has a global customer base. Social media ads can help reach any market cost-effectively, unlike traditional ads.
3. More reach is a reality with paid social media
Organic social media efforts can only take the business this far. Notice how a post or content reaches only a fraction of your existing audience, never mind the rest of the social media universe. Paid social media guarantees reach to a larger audience. You can choose to show brand content to existing followers or take the brand to potential customers. Did you know on average, a Facebook user clicks on 12 ads every month?
4. More reach brings more leads!
With paid social media ads, potential customers who never knew the brand earlier are now aware and are taking a keen interest in the brand. Thus, adding customers leads to the funnel. Social media advertising is goal-oriented, audience-oriented, and demographic-specific. This means the advertising campaigns reach an audience likely to buy, interested, and engaged with the product, service, or brand. Given the target audience, campaign objectives are well defined, and the creative is engaging with the right call-to-action, the e-commerce website should witness more traffic and leads.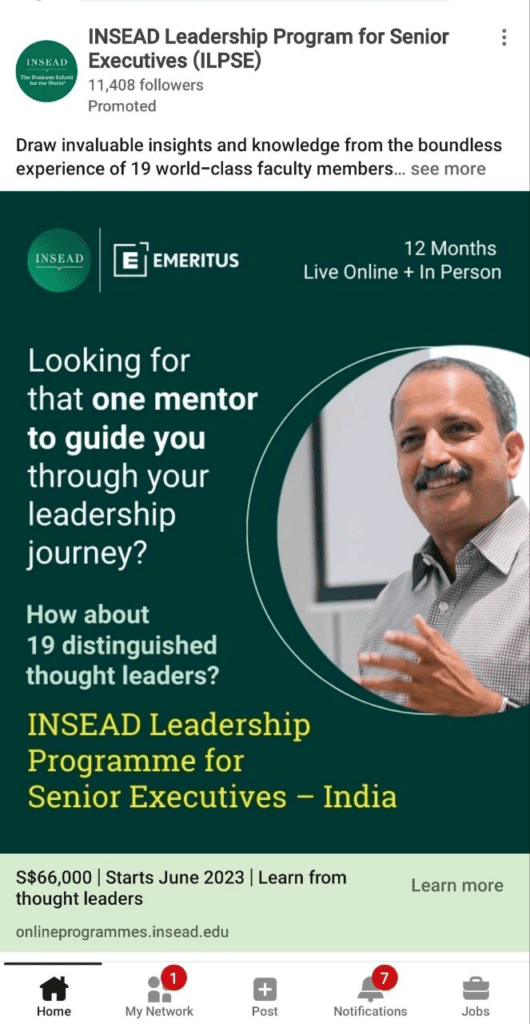 Here's an interesting read by our team on how businesses use social media to generate leads.
5. Social Media Marketing Data For The Win!
Paid ads are data mines and offer blueprints on your target audience. Every social media platform offers detailed insight into the campaign activity. Paid ads uncover buyer behaviour, and browsing habits, and show content interest, gender division percentage, and engagement metrics. All these are essential in understanding who your target audience is. Not only does this help fine-tune social ads, but also enables brands to refine organic social media strategy. Compare past campaign performance with current, tailor upcoming campaigns, optimize existing organic or paid campaigns, test content pieces, and evaluate engagement.
Since audience reactions are almost instant in the digital world, paid social media marketing offers a deeper understanding of brand sentiment. It could help improve offline areas of your business – customer service, product features, and such.
6. Boost content that drives engagement
Content marketers, brand managers, and social media teams' channel tremendous efforts to create relevant campaigns for the business. This means hours of content planning, strategy, video creation, photography, and more. It's disheartening when the reach of valuable and relevant content extends only to a few in the social network. With paid social media marketing, brands can push the best content pieces on the platforms to reach audiences. Thus, attracting more people to the social media handles. More people then engage with content on the brand handle. This also helps businesses understand what products or communications work efficiently.
Brands must not think organic or paid
Instead, businesses must look at a holistic and sustainable campaign with both to succeed on social media. As one of the best social media marketing agencies in Mumbai, our team is proud of how they marry organic strategy and paid social media advertising to build social media success.
While we've shared only a few reasons to consider paid social media advertising, several businesses are able to leverage much more through social ads. The benefits of paid social media marketing are numerous and can help build businesses digitally. Whether your business is a start-up, e-commerce, or a well-established enterprise, paid advertising can help amplify reach, build brand loyalty and recall, boost conversions, and maximise social media ROI. Talk to our team experts at aniketh@mindstorm.in.