A sneak peak into some of the stellar campaigns by brands on Labour Day
Labour Day is celebrated every year as a tribute to the workforce and their tremendous efforts in building the economy. With social media on the boom, Brands and Companies engage with their employees and attract new customers with their posts, offers and campaigns.
We have curated some of the best Labour Day posts, if you are looking to do something similar to boost your brand.
Ford, the employee centric company, celebrated Labour Day on social media with #HardestWorking campaign. Ford asked its employees, who they think is the Hardest Working person they knew which encouraged its audience to tag the #HardestWorking person they thought of to honour their achievements. This campaign garnered over 100k+ engagement with the audience and smartly boosted its brand image.
We loved it, did you?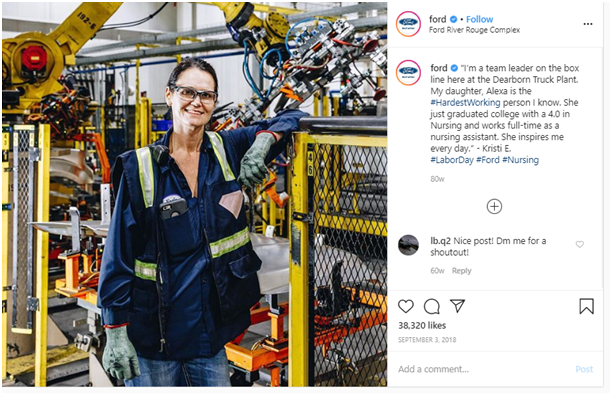 Reliance Fresh's #LuckyKabootar campaign spiced up the MayDay by its unique retail offers for its customers. It unveiled the "Big Jackpot Sale" and used pigeons as the mascot for this campaign on Twitter. This campaign was generated from the insight that Indians believe a lot in luck factor, the result of which made the campaign receive over 157 million impressions with a reach of 5 million. To try their luck, fans visited the page and participated in quizzes, riddles and crosswords.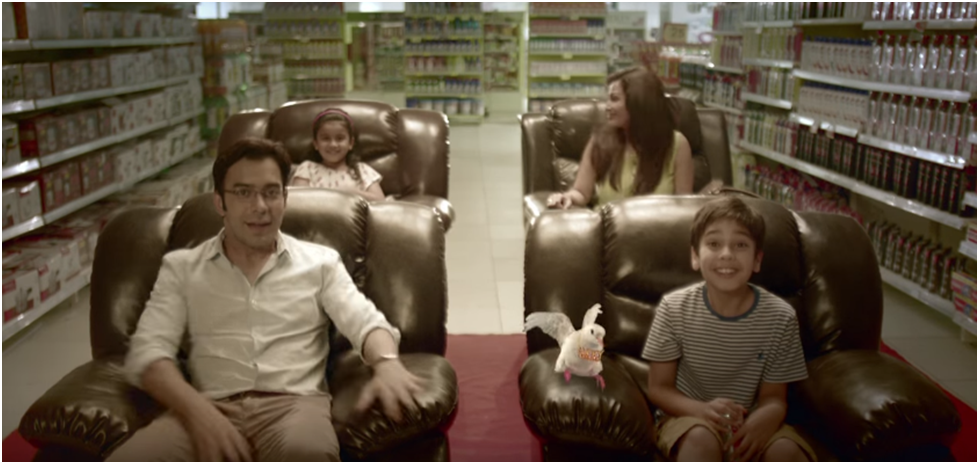 Harley Davidson played quirky with their Labour Day post on Instagram. They flaunted and tempted their customers to buy their bike with the caption "Who says you can't wear white on Labour Day". This post resulted with more than 100k engagements from its viewers and got quite famous too.
Being quirky is the new trend it seems!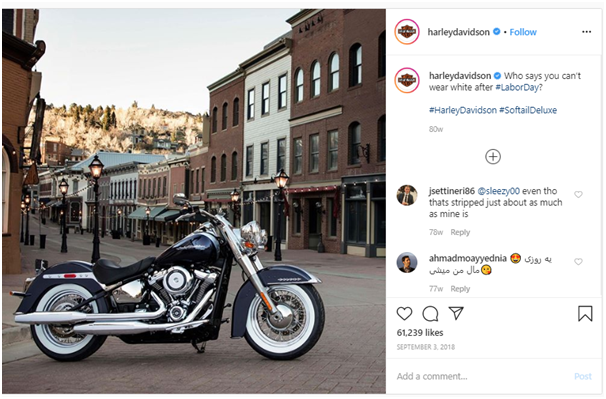 Forever21 – The Young Brand, proved it by taking their Labour Day post up as a meme featuring Blake Lively. They announced their Labour Day Sale which attracted many customers and boosted their sales. The brand smartly created this meme in order to promote their trendy but less expensive apparels.
Memes surely do wonders these days!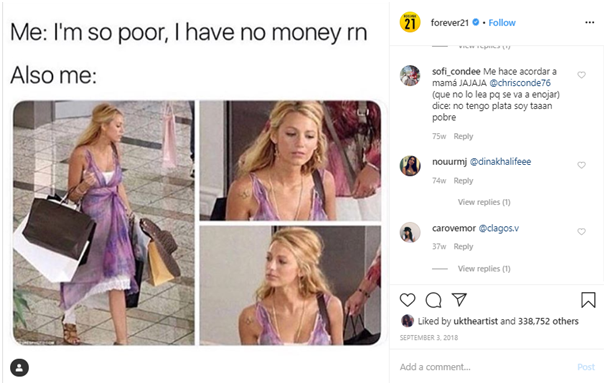 The best Labour Day post for all the workforce will be the one which mentions offers like never before. And why not, when everyone wishes to get hold of their favourite products. Kylie Cosmetics came up with two of such offers and boosted up their sales and popularity. Kylie Jenner being one of the top Instagram influencers' also helped the brand generate awareness.
Offers offers!
It is important for a brand to connect with its audience and what better day than Labour Day! So either be insightful, quirky or involve some latest trends and you are good to go. To be honest, it is not an easy task to please your customers who are employees too and want to feel respected on this day. Just remember to be catchy, compassionate and most importantly, be you.
For more such interesting blogs, check out www.mindstorm.in/blog