Easter Day provides an excellent opportunity for brands to get their creative caps on!
Let's look at some to the Egg-cellent Easter Day Campaigns by brands.
1. Cadbury's – The Hunt Is On!
Cadbury's had created a campaign for Easter's Day which involved egg hunt! That's right! One had to hunt down the hidden creme eggs that were infiltrated on other brands' TV ads, billboards, social feed, and websites. Once the egg is found they need to take a photo or screenshot and lastly upload it to win. To stand out from the crowd, Cadbury had hidden around 800 eggs and was offering sensational prizes of up to £10,000. It was a highly interactive campaign that also made people check Cadbury's social media pages for top hunt clues. This was how they celebrated their Easter egg hunt.
2. IKEA- a flat-packed chocolate bunny!
Some brands are flawlessly suited to Easter — think chocolatiers, supermarkets and so on! But what if you're not an obvious fit for this celebration? Well, IKEA has accomplished to not only make themselves relevant with their 'make your own' bunny solution, but they've also highlighted what they're best known for — flat-packed furniture. The brand decided to take things one step further in 2019 by selling a flatpack Easter bunny to celebrate. Perfect for the creatives, this DIY bunny is sold throughout England and only costs $5.30. This was how greatly the ran their Easter Day Campaign.
3. Deliveroo – Game of Thrones Dragon Eggs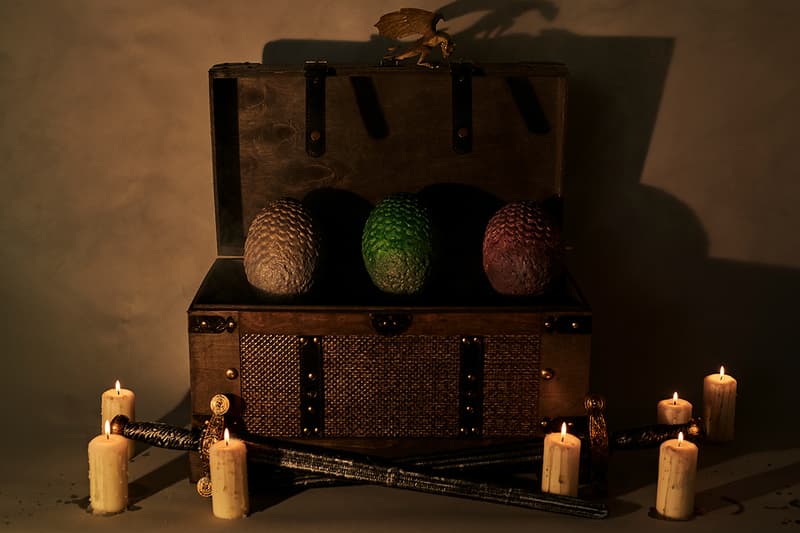 Deliveroo's came up with a Game of Thrones-inspired campaign. The food delivery giants are offering customers the chance to purchase a 2lb dragon egg for just 80p. Not only does this give them a huge boost due to the return of TV's bloodiest show, but the doubleheader of the promotion being egg-based and tied to Easter means that they're winning on two fronts. This is an excellent example of a brand knowing and understanding its audience. They have always received spikes in orders during famous TV shows as people settle on their sofas and order their favorite food, and they've really tapped into the hype of the new season. With multiple media outlets picking up the story and new sign-ups going through the roof, this was a very smart move from the Deliveroo marketing department.
4. Lindt — Flavours and Special Editions
Lindt might be well-known for their Gold Bunny, but on Easter, they're determined to shout about the range of other flavors they offer as well as their special edition floral print Gold Bunny. This ensured they appealed to a wider audience and gave them spotlight over the holidays. This Easter day campaign got them a lot of sales and recognition.
5. Carlsberg: #IfCarlsbergDidChocolateBars
So here's another awesome campaign for Easter's day by Carlsberg, a world-renowned brewery. In 2016, Carlsberg made a name for themselves in the marketing world with their #IfCarlsbergDidChocolateBars campaign. We all are aware about how candy and chocolate have a large role in the Easter holiday, so Carlsberg wanted to share with the world how it would look if they put it in the candy industry. To achieve this, they created the hashtag #IfCarlsbergDidChoclateBars and built a rectangular-shaped box that was wrapped like a candy bar outside their brewery. When the wrapper was pulled down, onlookers were shocked to see a bar made of chocolate instead of a large chocolate bar.
6. Marmite – Love it or Hate it Easter Eggs
Whether you wanted them or not, Marmite easter eggs are a thing now. For some, this will be deliciously welcome news, whereas others will have a pretty visceral reaction to this desecration of chocolate, and that's exactly why this is such a good idea from Marmite. This was Marmite's Easter day campaign which made them famous.
7. M&S — #ThisIsNotJust
M&S is well-known for their 'This is not just' TV ads which showcase delicious treats and meal ideas. This idea has been continued through to social media and works really well for Easter as a hashtag. The campaign spoke about completing a tempting written copy and video content, to win amazing prizes. It went very well on social media.
8. Hotel Chocolate — The Fear of Missing Out
FOMO or the 'fear of missing out' is something all marketers should know about and use to their advantage. Essentially if people feel they are trailing behind they're more likely to take action. Hotel Chocolat's Easter campaigns are very much time-specific as this creates a sense of urgency in a bid to boost sales! They came up with messages such as "only available until Easter" and "today only" they were essentially trying to tell consumers to act now and to avoid missing the deal.
9. McDonald's
A company that needs no introduction or attention-grabbing headlines, McDonald's relies solely on its brand recognition. Also, it's a famous Big Mac burger to create a series of creative Easter Marketing campaigns.
10. Haribo – #HuntTheDoubleYolker
This year's #HuntTheDoubleYolker competition by Haribo is easy to participate. Users simply needed to pick a package of the limited edition Starmix from their local food store and see if a 'double yolk' egg existed in the package for a chance to win a UK family holiday.
With this relatively small campaign being marketed across their brand packaging and social media, it's exciting to see how consumers react and engage with this non-chocolate, 'eggy' campaign.
We hope you enjoyed reading these Egg-cellent easter campaigns by brands. We at Mindstorm leverage chaos everyday to stay ahead of the curve, we're not just leading the race, we re-define it everyday. To give us a shout out, contact us!