Before we dive into the creative ads that brands all over the world have thoughtfully come up with for World Cancer Day, let's take a look at the mother of this years 'World Cancer Day Initiative' and theme created by UICC.
Any special day is meant to educate people about that day. Similarly World Cancer Day was meant to be celebrated to ensure that the public knows about cancer and its types, to educate them on the symptoms and prevention and lastly, to encourage the public to get their test done.
Organized on the 4th of February, Cancer Day is a global initiative led by the Union for International Cancer Control. And the year 2022 marks the first year of the three-year campaign centered around issues of equity. The campaign theme 'Close the care gap' recognises the power of knowledge and challenges assumptions. This first year of the campaign raises awareness about the lack of equity in cancer care and explains the barriers that exist for many people in accessing services and receiving the care they need – and how these barriers potentially reduce a person's chance of surviving cancer. -Source UICC
Why should brands celebrate World Cancer Day?
World Cancer Day is an opportunity for brands to empathize with humanity, making the brand more personified. Since brands have a great fan following, they can also think of it as a social responsibility to promote the awareness of this day for the greater good of people. Fans and non-fans who are already posting about this day will be able to connect with your brand and actively participate in the conversation that you have started on your page. Similarly vice versa, brands can also jump into an already existing conversation on social media and take the lead.
Wish to create a post on World Cancer Day?
Here is some inspiration to start with.
1. The Company Burger
https://www.adsoftheworld.com/media/print/the_company_burger_lets_defeat_breast_cancer_together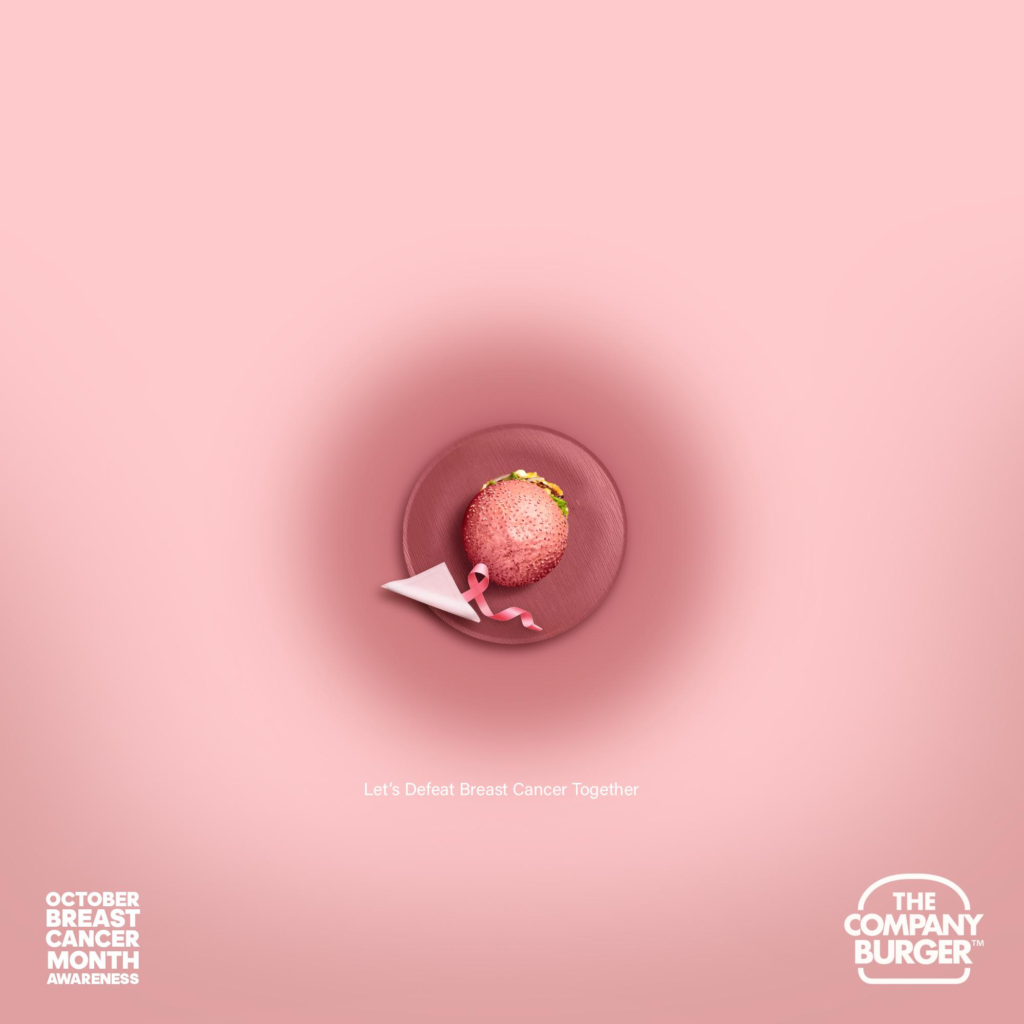 To raise awareness and to give people a way to help those battling breast cancer, The Company Burger also planned to launch a pink burger in that month only and sales of The Company Burger would go to Breast cancer fighters. How thoughtful!
2. Reliance
https://www.adgully.com/brands-made-social-media-awareness-on-world-cancer-day-2019-83320.html
Reliance turned the horoscope into a horror scope for World Cancer Day.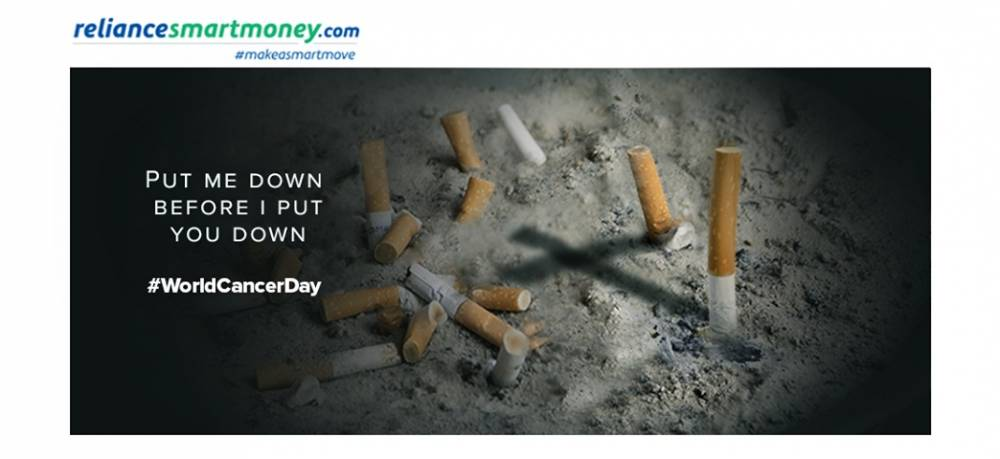 They also portrayed cigarette smoking as a fight between you and the cigarette and its consequences. Did you notice how they represented death in this creative?
3. Breast Cancer Foundation
https://www.adsoftheworld.com/media/print/breast_cancer_foundation_facebook
https://www.adsoftheworld.com/media/print/breast_cancer_foundation_instagram
https://www.adsoftheworld.com/media/print/breast_cancer_foundation_twitter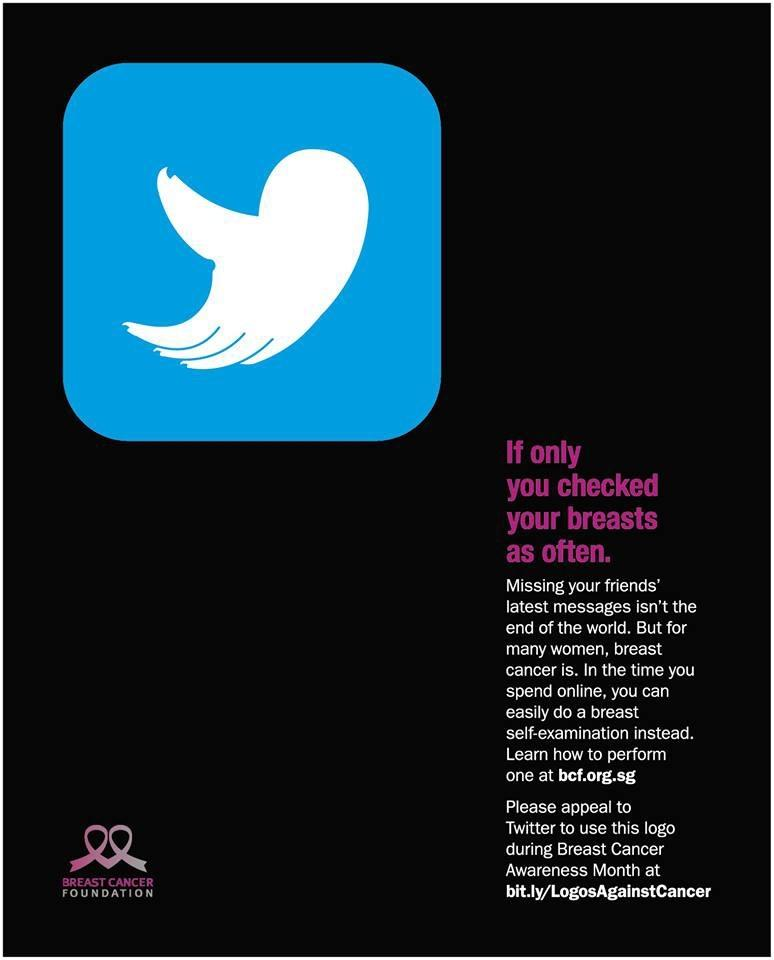 These ads kind of give us the mom-treatment by telling us that we need to be spending our time better – but the reason behind this is definitely for a good cause. Highly relatable! This surely resonates well with a wide audience.
4. Finapolis
https://www.adgully.com/brands-made-social-media-awareness-on-world-cancer-day-2019-83320.html
Here is an example of how a simple play of letters without a visual can give us hope.
5. Karvy Stock Community
https://www.adgully.com/brands-made-social-media-awareness-on-world-cancer-day-2019-83320.html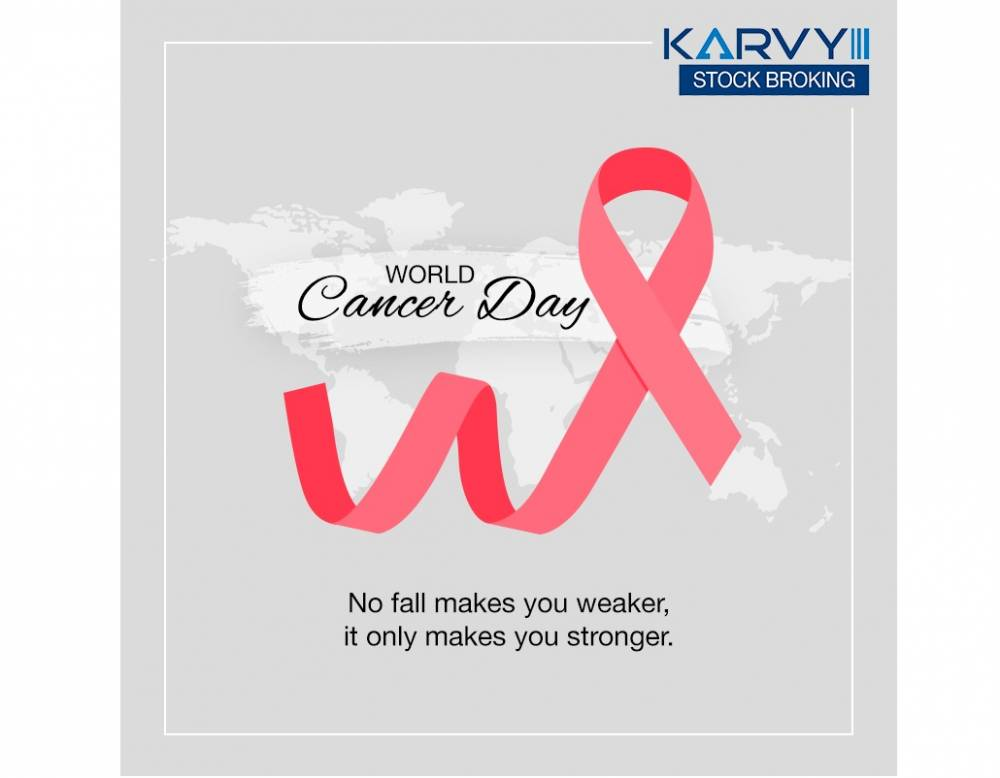 Like stocks rise and fall, let not life's challenges bring us down. Never give up. A great example of how brands to do with stock broking can do something creative for World Cancer Day.
6. HDFC Mutual Funds
One of the most emotional campaigns on the web for World Cancer Day is by HDFC. Hope you like it as much as we did!
7. Give Love
https://adsspot.me/media/prints/givelove-breast-cancer-awareness-3b62a982f300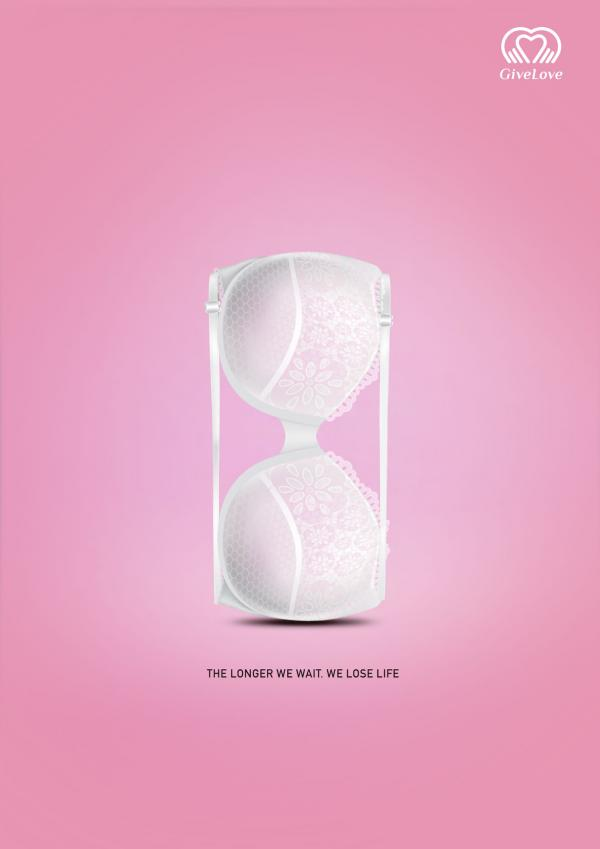 The message that time waits for no one has been aptly used for breast cancer check up awareness. The longer we wait the riskier it gets.
8. Volkswagon
https://www.adsoftheworld.com/media/print/volkswagen_follow_the_line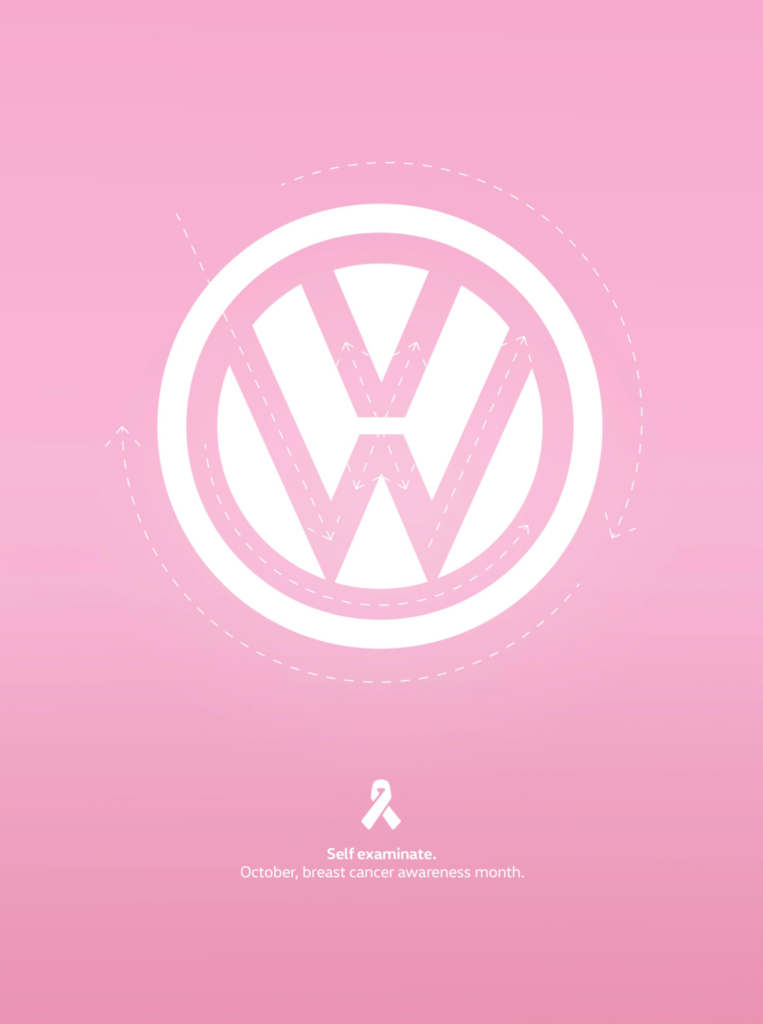 Always playing with their logo in the most apt way, Volkswagon does it again. But this time for breast cancer.
9. Savor
https://www.designmantic.com/blog/wp-content/uploads/2018/01/Cancer-Day-Poster.jpg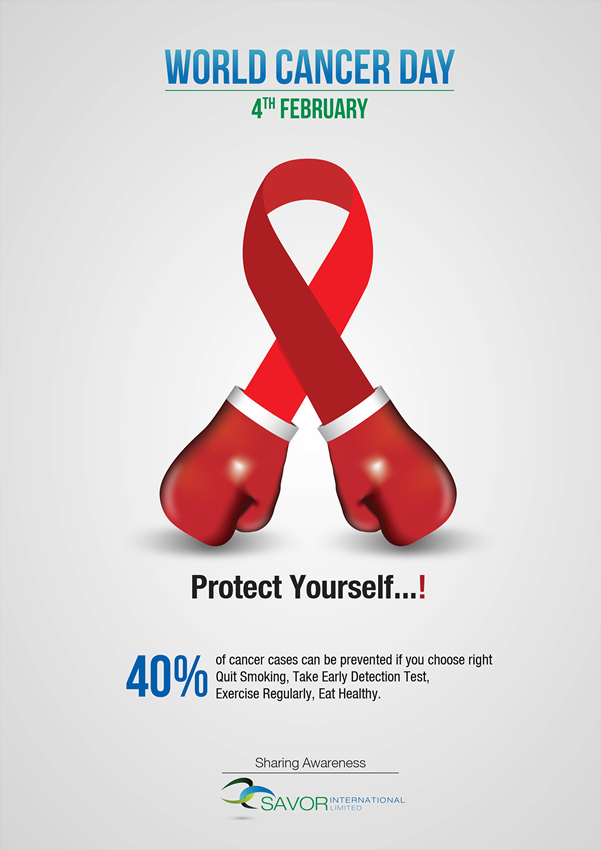 If the boxing gloves with the cancer prevention ribbons weren't clear enough, then we don't know what else is. Savor not only transmitted the right message for World Cancer Day visually, but also included a positive statistic to strengthen the awareness.
10. Practo
https://www.afaqs.com/news/digital/47056_practo-launches-askaboutcancer-platform-on-world-cancer-day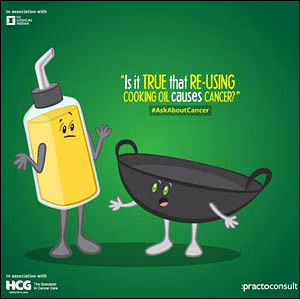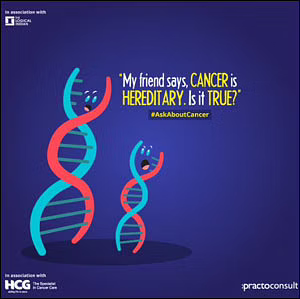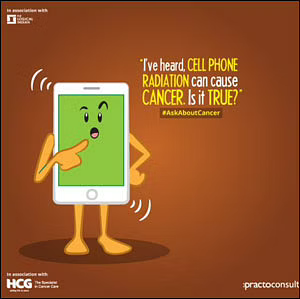 Ignorance continues to be one of the main reasons that prevent cancer patients from getting help at the right time. On the occasion of World Cancer Day, which was observed on February 4, the doctor discovery portal Practo, joined hands with HDFC Life and cancer survivor Lisa Ray, to spread awareness about the deadly disease.
Brands can do so much when it comes to Cancer Awareness. Make sure you don't miss out making a difference this time on World Cancer Day.
Loved this list? Give us a shout out on aniket@mindstorm.in.