Instagram Reels is trending. Launched in competition with Tik Tok, Instagram reels gained immense popularity since its announcement in 2020. Creators, brands, and businesses quickly jumped on Instagram reels for marketing. What made reels popular though, is how fast influencers and content creators adapted to them. #ReelitFeelit remains a trending hashtag that brings visibility to reels and the feed. Still, wondering if Instagram reels are really the next big thing in marketing? Yes! It most likely is, and your business needs a good Instagram reels marketing strategy.
Instagram head honchos speak on Instagram reels for marketing
Manish Chopra, Director, and Head of Partnerships, Facebook India (Meta) explains in an indianexpress.com email interview, "Reels is the biggest contributor to engagement growth on Instagram and it's growing very quickly on Facebook too. We've seen numerous examples of people growing by over 100 to a 1000%"
Last year around June, Adam Mosseri explained how Instagram is moving from a square photo-sharing app to building experiences for creators, video, shopping, and messaging. He further adds that Instagram will double down on reels in 2022, focusing on key messaging. Video is an all-powerful tool on social media and can boost conversions and sales. The platform aims to ensure that creators and brands turn to reels to create videos. Thus, the app has added the time option up to 60 seconds, offers editing within the app, and allows adding partnerships. Marketers should look out for these features to consider while building the Instagram reels marketing strategy.
What's the future of Instagram's reels marketing strategy for brands?
If you aren't already using reels, start today. Reels is a fuss-free way of creating quick videos for your brands and products. Here's a guide to using Instagram reels in your marketing plan. In 2022, businesses will need to upgrade their strategy with the reel's updates. Take it from the Head of Instagram – Adam Mosseri – brands will need to focus on messaging, creating, and collaborating to push their products and services on Instagram.
1. Collaboration
Influencers are constantly creating content and are closely evaluating the reels' performance. This is a good time to hit that – Invite a collaborator button. The collaborator button on Instagram reels posts the video to both Instagram handles. Influencer collaborations become more transparent, cohesive, and natural. It isn't easy finding the right influencers with great content as the right match for your brand. Businesses can choose influencer marketing services in Mumbai to help them draft a tactical and ROI-driven influencer marketing strategy.
2. Content
Better, focused content and messaging have never been more important. Instagram is initiating a subscription feature. If you're a brand or a creator looking to sell ideas, expertise, products, and services – this is the time to relook at your content strategy. Use Instagram reels for marketing in a way that educates, entertains, engages, informs, and convinces your audience.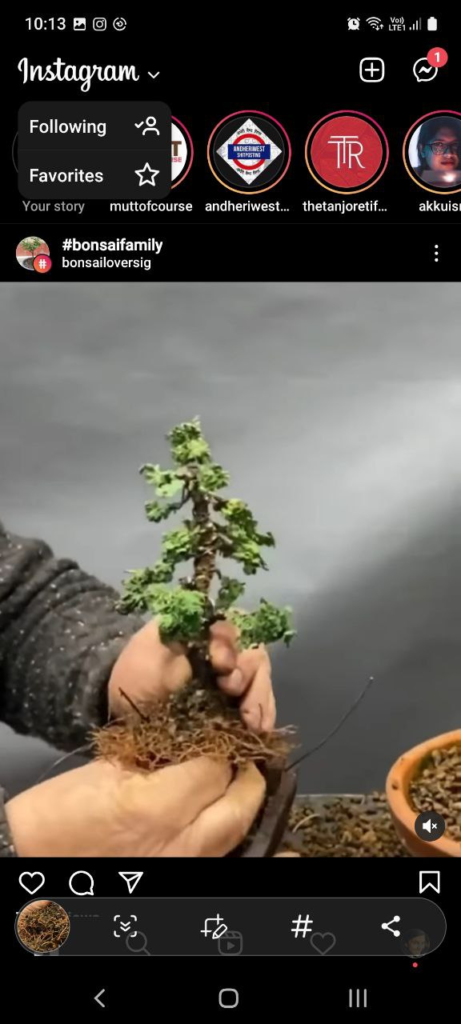 Several audiences already have a feature on Instagram that lets them view content from select handles only on their feed called favorites. Your business's social media content must be unique, shareable, interesting, and engaging. It must drive interaction among followers. Brands must respond to their audiences.
3. Reels for Shopping
Yes, the shopping button for reels exists.
If you're already using the stickers on your posts and videos, make sure you're linking the shopping haul to reels too. The simple 'View Products' feature at the bottom of the reels gives audiences access to shop products with one tap. There are several ways to make your Instagram handle work for your business. Find out the 5 easy ways to optimize Instagram profiles for businesses that help drive conversions, brand awareness, and more.
4. Share Reels on Feed and Stories
Once you've posted your reel, the platform shows you an option of sharing to feed. Always keep that active, you can hide it from the feed grid later and keep it exclusively under the Reels tab. Don't forget to share your reels on Instagram stories. With Instagram's new algorithm, posts come in chronology. In case someone misses it, make sure the reel features stories. Of course, keep it interactive. Use GIFs and stickers that say new reel – go watch or ask a question in the story, prompting users to watch the reel to answer.
5. Don't ignore trends
Entertainment is woven into the fabric of Instagram reels and Tik Tok. Creators are constantly creating challenges, trending music, and these are easily discoverable on Instagram. Use trending audio and filters with a higher number of reels created. Several brands initiated different reel challenges using AR filters to create reels.
Check out this trending reel using a filter
– https://www.instagram.com/reel/Ccs68YCjiMy/?igshid=YmMyMTA2M2Y=
Trends drive visibility and get other creators and consumers to interact with the brand. Looking for trending audio and filters on Instagram reels is easy. Open reels and hit the trending button to find the latest reel trends. Not all reel trends work for your business or brand. This is where Instagram reels marketing strategy plays a crucial role in defining the same.
6. Be Original
Instagram is actively downplaying Tik Tok videos on reels. Does this mean your video won't show? Not necessarily. The video will upload on your handle; however, audiences won't find the reel on the explore page. Instagram is looking for original content and high-quality content. Marketers need to shoot videos via the Instagram app. Several creators have shared that creating reels on Instagram versus uploading a video, the former tends to get more reach. Secondly, Instagram algo often manages to identify blurry videos, copyright music videos, and more. The video either doesn't play or uploads with glitches on the platform.
What happens when small businesses can't invest in a whole video team for the Instagram reels marketing strategy?
Instagram reels video editor automatically syncs video clips to a popular soundtrack. Pictures have a default time duration setting of 5 seconds for each clip. Even amateurs can use Instagram reels, so what are you waiting for?
Instagram reels marketing strategy?
As an entrepreneur or marketer, you're managing several things at once. Crafting a strategy, testing videos, creative concepts, video scripts, content plan, and execution can be time-consuming. How about you work with a social media marketing agency in Mumbai instead? At Mindstorm, we have an all-inclusive team that works on ensuring your brands are creating fun reels and getting spotted too. From concept to creation, execution to ads, the Mindstorms experts are happy to drive your business on social media. Give us a shout at aniketh@mindstorm.in to connect and discuss your business's Instagram reels marketing strategy.