The Paradigm of Digital Marketing in India
Celebrities, Influencers, Bloggers & Advocates are the pillars of Word of Mouth & Digital Marketing. Have you been digitally influenced by someone to make a decision? The person who likely made you do so, fall in these categories. Let's define what each category means in order to understand how to leverage them digitally.
Celebrities
:
They have earned a name for themselves digitally and typically charge a premium for their face value. In most cases, knowing them personally can help you avoid the fee. However, in most cases, they charge a heavy premium and have a large follower base on their Social Networks. A celebrity helps you associate your brand dictate a marketing standard.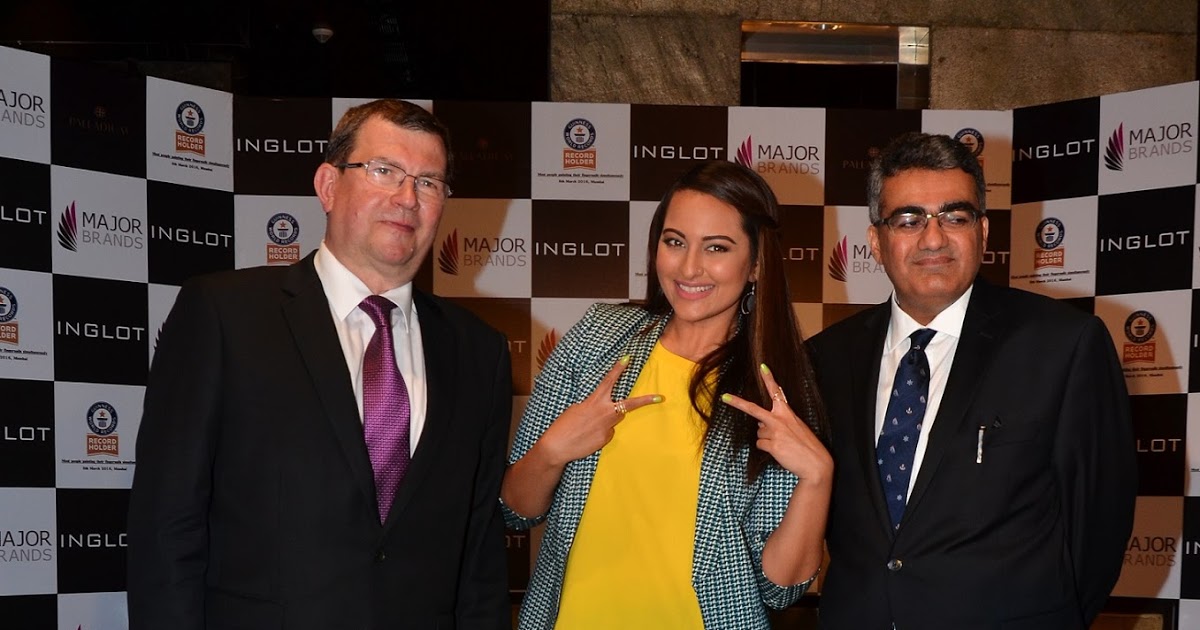 In India, the media thrives on face value instead of Brand value. Organizing an event without a celebrity means the press is not gonna turn up at the event. A Celebrity is a media puller for the Indian market.
Bloggers
:
They are those who are more mature in their way of expressing themselves. Digital Marketing Bloggers are hired by a brand when it is looking for 'qualitative' content coverage. Digital bloggers tend to vary drastically. Some charge, others don't. Some charge digitally but end up writing their own opinions. But most do Digital Marketing. bloggers love to write and got into it with a passion for writing about their favorite subjects. Some of these bloggers have a large following on their social networks. They also charge for featuring a brand's post on their channel.
The above photo featured is one of the most admired & reputed digital bloggers I have witnessed in the tech space. His name is Amit Agarwal. He runs a Digital Marketing blog called
Digital Inspiration
. It is curated with digital tech hacks & marketing growth hacking techniques – if you'd know how to read between the lines. If you're like me and wish to be a Hybrid Digital Marketer, I recommend reading any of his digital blog articles, once a day!
Dealing with Digital Marketing bloggers in India is straightforward.
Connect with them via their email id shared on contact page of their blog. You can also connect through a Social Network and discuss the potential Digital Marketing association. Top Digital Marketing Bloggers who work with brands usually have a ready rate card and new ones don't. Among the various category of bloggers Fashion & niche category bloggers charge the highest. Most food bloggers trade in for their dining experiences digitally with a +1 person.
Hiring Digital Marketing bloggers will NOT get a brand trending online. It might get a few eyeballs and queries if you are lucky to have selected the most relevant ones to your brand. Unlike their international counterparts, bloggers in India lag behind a little. They haven't reached the potential of driving a marketing store to be out of stock on the posts they upload. Most Digital Marketing bloggers in India charge for the digital posts they write. Unlike the old practices of getting paid through advertising and marketing impressions.
Influencers
:
This Marketing audience made its presence felt much recently in the field of Digital Marketing. I categorize them as those digital users with a large follower base (primarily on Twitter or Instagram) on Social platforms. They may or may not have the power to influence people digitally into buying products. However, they do help in influencing visibility of a brand on a network to drive quantitative targets. Unlike Bloggers, they do not emphasize on quality nor do they emphasize on being able to drive digital conversions. They can only help you generate marketing buzz or noise. They can help you drive brand. Digital Marketing Influencers have been denting pockets of Social Networks for some time now and I feel they will continue to do so. They are here for the money and anyone with a large following can make a quick buck digitally by tweeting/posting about the brand.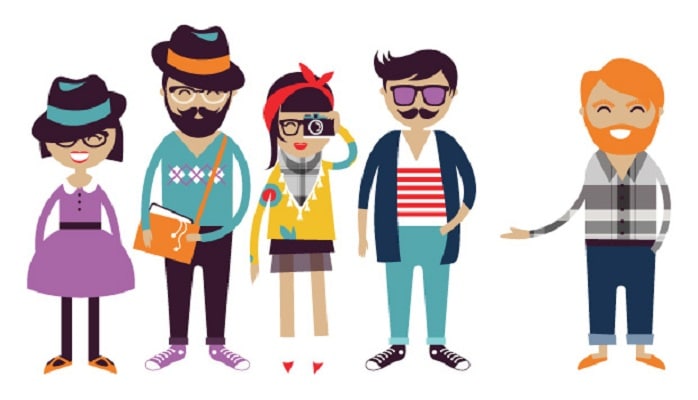 Brands have started to hire Influencers Marketing Agency. This is to promote digital contests, activities, marketing campaigns and share offers. To have a Digital Marketing Influencer for your brand is a powerful tool. It's like a brand's army on standby. This digital army would operate on a need-to-know basis to achieve anything you want as far as quantitative targets are concerned.
The growth of Digital Marketing in India is fueled by brands who do not understand the way social media and Digital Marketing services work. They may also set unrealistic marketing targets. Hence in most cases I recommend this to be purely a stunt exercise. To know more about the right way to leverage Digital Marketing services, connect with me through the contacts page.
Advocates
:
This Marketing bunch is what every brand seeks from Digital Media but doesn't know it yet. Most brands confuse them to be Digital Marketing bloggers, influencers, and celebrities. This isn't true. A true marketing advocate is one who would recommend a product or a service without charges. However, finding true Digital advocates is not an easy task as one would require to handpick them. Digital Advocates pay real value and still promote the brand digitally.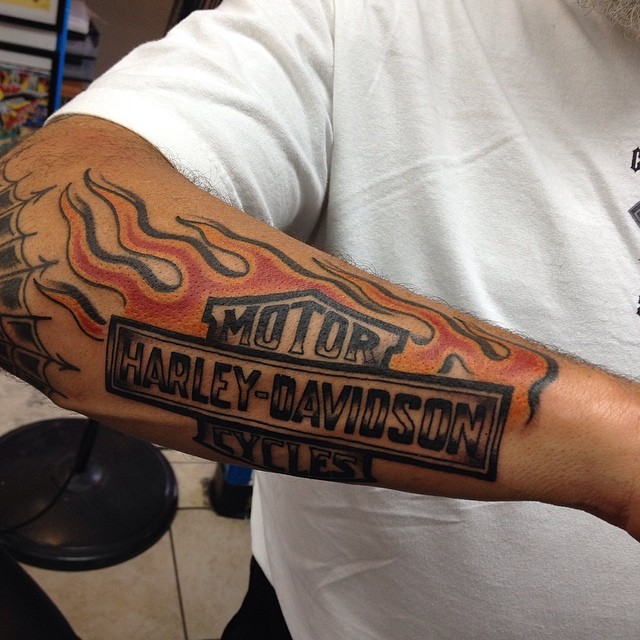 I remember such an instance while dining with Rashmi Uday Singh – A Times of India Columnist at Trident, Bandra Kurla, Mumbai. When the Hotel mentioned to her that her meal was taken care of she was adamant to pay for it. She mentioned if the hotel didn't accept it, she'd tip the waiter the bill amount.
Most marketing and Digital advocates don't write or recommend for money. They recommend because they love it, and they'd feel its worth the pay. For example, I recommend classic doughnuts at Krispy Kreme, Kebabs at Northern Tadka. I recommend the Naughty Lucy burger at Dunkin Donuts, Sushi at Trident Hotel in Bandra Kurla. If you were to ask me which digital hosting provider I would recommend, I'd say Siteground. They charge almost double than that of Godaddy. However, after buying at least over 20 marketing domains on Godaddy, I've switched to Siteground and I enjoy being with them. I do it because I know it's worth the effort.
Anyone can become a marketing advocate. Even a Digital Marketing blogger, a celebrity or an influencer is an advocate. Especially, when they buy the product for real value and recommend it without being paid elsewhere. A digital advocate is the one who not only buys the products for real value but also talks about it.
Reach out to us! 
There are new marketing developments in the field of Digital Marketing everyday. New Digital Marketing platforms and trends emerge rapidly. Platforms like
Snapchat, Instagram, Facebook, Twitter, TikTok, LinkedIn
and
Youtube
are ideal for Digital Marketing. If you are looking for further assistance in understanding the above digital terms and how to leverage them, feel free to contact Mindstorm. We'll help you achieve complete 
Digital Marketing Insights
.
Mindstorm
is one of the
Best Digital Marketing agencies in Mumbai
which provides 
Hybrid
 digital marketing solutions for its clients. Read more on Digital Marketing trends on our
blog
.