Agencies and brands work synchronically to execute stunning social media marketing strategies. Drafting the right copy, designing good creatives, and posting it on social media platforms. Only to find after 2 hours that not many people have viewed the post, liked, commented or shared it. Brands that are just starting out on social media barely see any traction on posts. Even large brands, despite a large community base and previously great performing content, today are seeing a decline in social media traffic. And the reasons for this situation are plenty as we will see once we move ahead. More importantly, brands, companies and influencers need to understand how to increase social media traffic.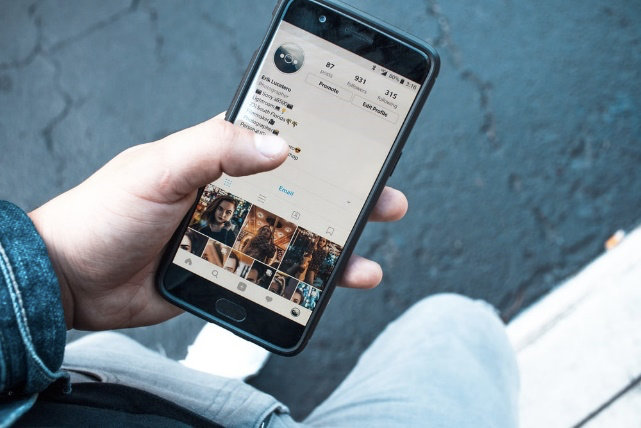 Let's first quickly glance into this rapid decline of social media traffic.
"The average engagement rate for Facebook posts is 3.6% among your community and average organic reach is just 5.5% of page followers."
Platform Algorithms 
Each platform – whether Instagram, Twitter, Facebook or LinkedIn – has its own algorithms to showcase posts and stories to followers and users. These algorithms are key to a better user experience on any platform so that users can see engaging content uploaded within their social networks. 
Facebook is notorious for its algorithms and places strict restrictions on what kind of content is uploaded as well as features in news feed. Same goes with LinkedIn. Instagram algorithm showcases posts from everyone. But its algorithms lean towards first showcasing posts, stories and reels of brand pages and followers most interacted with. 
Which means if your content does not drive engagement, your page is losing traffic. It also means lower click through rates on your website and lower website traffic. 
Way Too Much Content 
"1 Billion people use Instagram every day, with an average time spend of 28 minutes per day and 995 photos being uploaded every second"
These are mind-boggling numbers and an overload of content on just one platform. And some brands and influencers post twice and thrice a day across all platforms. It is humanly not possible to consume the levels of content sharing we are experiencing today. 
And if your brand page isn't sharing relevant content for the target audiences, chances are you're seeing a rapid decline in social media traffic. And no amount of paid media can boost this or change this situation. 
We're sharing a few tactics that help promote your business on social media, increase social media traffic, as well as drive traffic to your website using social media.
1) Create Exciting & Quality Content 
Let's start with the basics here. Content is everything in social media marketing. Rich, engaging, interesting and share-worthy content is what drives organic traffic to pages. This is why you will see meme pages, current news handles and content creators and influencers who are topical, feature through everyone's news feed. Brands and businesses that are new to social media marketing, must step up their content marketing strategies. 
Customise content for each platform. From resizing images for each platform to posting different types of content pieces across social media helps grow social media traffic.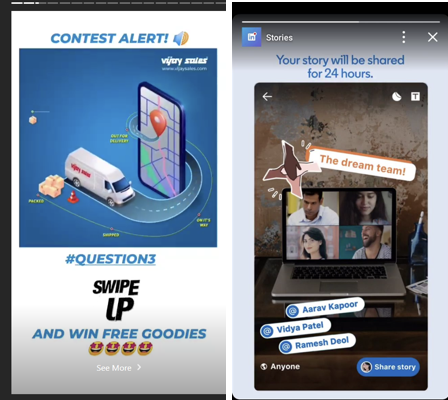 Brands need to create engagement driven content for Instagram stories. Whereas on LinkedIn, brands must share company driven and brand relevant content on LinkedIn stories. Keeping content, the same creates monotony and gives your customer no reason to follow your across digital platforms. 
Innovate with videos, polls, filters, challenges, trends, stickers, and other platform features on all social media platforms. Visually appealing content – such as infographics and GIFs – increases the chances of content sharing. Thus, increasing the social media traffic directed to your brand page. 
2) Develop a robust content strategy
Brands that are winning social media marketing have a dedicated content strategy. Content posting schedules, creating topical content and valuable content is an important aspect of their monthly social media marketing plan.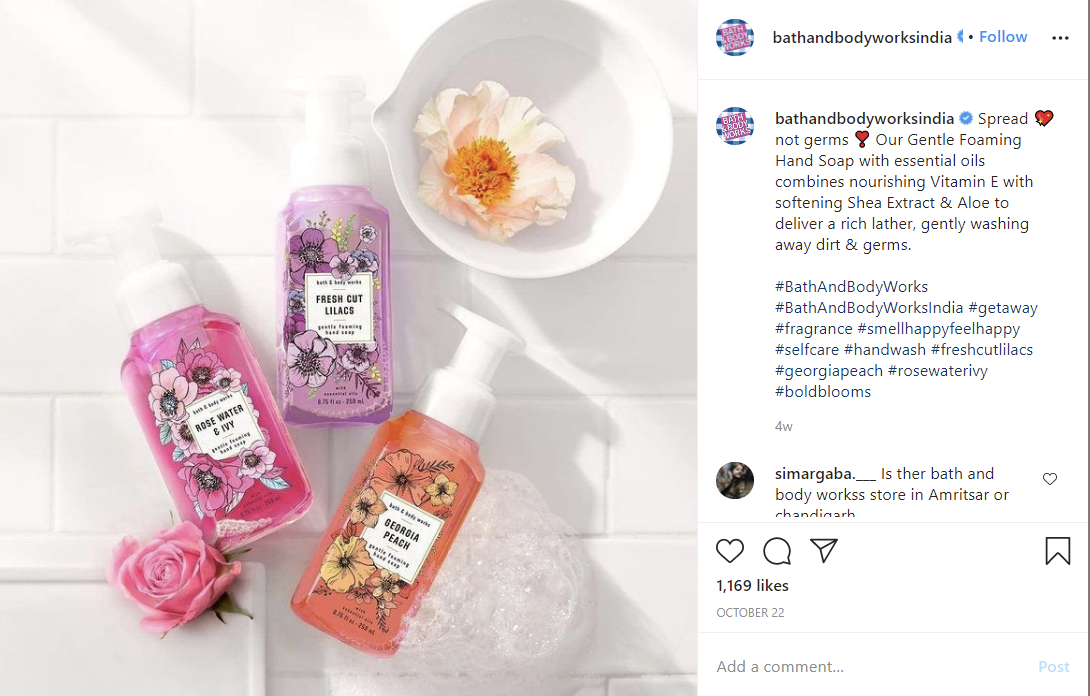 Your content strategy needs to be strategically built to achieve brand goals and tackle the decline in social media traffic. Start with defining target audience and setting realistic social media content goals. Your content strategy must have an adequate balance of valuable insights relating to your industry and promotional content. Maybe assign 20% social media real estate to directly promoting the product. Most customers dislike pushy, sales-like content, which results in the dreaded 'unfollow'.
A good content strategy focuses on building the brand, bringing new followers, creating share-worthy content and building customer trust. All this while also promoting the product or service intended to sell. Engaging and relevant content strategy is one of the fundamental ways to deal with a rapid decline in your social media traffic.
3) Content needs the push
Every social media platform available to brands and individuals is a separate business entity unto themselves, working towards earning more revenues. Social Media news feed algorithms, make content discovery tough. Thus, making paid ads a must boost your content, increase more social media traffic, and to promote your business on social media.
"Facebook stated that nine million active advertisers were using the social networking platform to promote their products and services".
This figure itself should convince you why pushing content through paid media is essential. As a matter of fact, 87% users followed a brand, visited brand website, or made a purchase online after seeing product information on Instagram. 
So, creating excellent content is not enough. You need to set up a paid media strategy to directly control reach of your content across audiences. Each social media platform gives you focused goal-setting options for ads. From driving traffic to your website to driving traffic on your Instagram, Facebook, Twitter and LinkedIn page. Got something interesting to share from your content feed – simply boost the post to drive engagement and brand awareness. 
Paid ads are the fastest way to deal with rapidly declining social media traffic, however, it is not the most sustainable tactic. Unless you are a business dedicated to building the brand across all social media platforms, willing to spend consistently, and have big budgets. 
Most small businesses find large budgeted paid ads an unsustainable activity. The average monthly change in page likes is just 0.13%. So, remember creating brand presence on social media and building communities is a steady and time-oriented game. 
4) Engage & Respond
Social media marketing works on the basic principle of connecting and networking. This means that users and customers that follow you are interested in knowing what a brand, influencer and their friends are up to. Thus, engaging them with your page becomes crucial to deal with a decline in social media traffic.
Once you've created a bunch of interesting content around your products and services, turn to stories on social media platforms. Facebook, Instagram, WhatsApp, and LinkedIn too, offers you multiple opportunities and features to drive engagement. Ask polls and questions to find out – what is it your audience is doing? What they would they like to read or hear from your brand?
Create interesting posts that prompt a user to engage and ask questions. Drop a like, tag a friend, contests are great ways to engage audiences. 
The Live features on social media platforms have also transformed the way audiences interact with brand pages today. 
"Facebook users are 4x more likely to watch live streams than recorded videos. Marketers have noticed that Live videos perform better with Facebook's algorithm and generate more engagement than pre-recorded videos."
Customers would rather watch a product demo Live, ask questions, and are more likely to purchase watching a LIVE video. Run Q and A, contests, a store walkthrough, bring on a guest to discuss fun elements around your brand or have an influencer go LIVE with your products. And then re-purpose that content on your feed as a life-time video. 
Now that your audiences are engaging with you, responding quick is key to keeping that traffic alive and kicking. Online reputation management across platforms is a rewarding yet tedious task, and an activity that we at Mindstorm are great at. These are the conversations that bring a user back to your social media profile, encourage them to share and eventually become your customers. Respond to queries and chats like you would with a customer or friend physically, rather than keeping it formal. Your customers are after all on a social media platform to connect, network and consume content. 
5) Are your users talking about you? Then you should too!
Customers love sharing their views and opinions on the products they use and services they avail. Delighted customers love posting about a good experience. Brands must leverage these discussions and conversations across social media platforms. 
Nothing works better to increase your social media traffic than user generated content. The fact that a user consumes your product and posts about it, encourages other prospective customers to follow your page and buy your brand.  Which restaurant to dine at, what Smart TV is the best and which skin care products work on acne; user generated content is authentic. It acts as a strong influencer that encourages customers to try your product. Ask your customers to share reviews, videos on social media and use this content on your handle. This user-generated content will in turn drive traffic to your website.
6) Social Media Marketing Needs Consistency
It is disheartening to see posts perform poorly. But that does not mean you stop. Post better content, post frequently and consistently. 
A break in social media posting is a mistake most brands make, causing a quick decline in social media traffic. A good content strategy with scheduled posts should keep you on a consistent track of creating good stories, posts and overall content. 
Upload your posts at the right time and on the right days. Most social media platforms share data on your target audience activity. When and where are they active, posts that perform well, how did the audiences find your posts and a good time to post. 
For healthy social media marketing, anywhere between 3 and 5 posts on Facebook and Instagram per week is sufficient. 7-10 tweets on Twitter a day keeps the relevancy going. Pinterest you could look at having 5 pins a day. Posting once or twice a week on LinkedIn works well.
Find it difficult to manage consistently good content? Speak to the Mindstorm Team for assistance. 
7) Collaborate with Influencers & Content Creators
A day job of an Influencer and content creator is to develop and post great content daily. From product reviews, to shopping hauls and funny videos to educative posts. Content creators and influencers have built a successful network of followers, that regularly interact with them and are possibly your customers. 
Influencer marketing is another great way to increase your social media traffic. Tap into the influencers networks to showcase your products and services and their network is sure to follow you. Collaborate with like-minded content creators and other brands, that match your brands personality to generate engagement and exposure to similar audiences.
8) Understand how algorithm works on different platforms
To increase your social media traffic, you must first understand the working nature of the algorithms. Social Media algorithms work to provide users and customers the most relevant and interesting content first. So, your brand's content first features in a small pool of target audience that corresponds to your brand. If it gains good engagement – shares, likes, comments, tags – the platform then pushes this content across to a wider audience. This means if your content is share-worthy and engaging, your social media traffic is sure to get a bump! 
The algorithms look at:
how relevant the content is
how is the person viewing your post engaging with it
and how consistent are the posts from the brand handle. 
Broadly, most social media platform algorithms follow this to deliver better user experiences, though some may have its own tweaks. While you're at it, keep a tab on the latest developments of the platform algorithms too. 
These are a few handy ideas and tactics that you can immediately start on, to deal with a decline in your social media traffic. Working on these aspects of social media marketing, also means you are inadvertently helping promote your business on social media. Good content strategy and a well-executed social media marketing plan will also help drive traffic to your website. 
Don't have the time to set up a sound social media marketing plan? We're here to help, give us a shout at aniketh@mindstorm.in.