The importance of social media marketing has gone through the roof in the last few years. Even though social media was initially established to connect people, it has now evolved into the strongest medium that helps brands and businesses connect with their target audience. Today, there is no better platform than social media to interact with your consumers and build a loyal consumer base.
For those of you who thought that social media is all about sporadic posts, we'd like to remind you that it requires a lot more effort than the traditional forms of marketing. This is because consumers not only interact with brands through social media, they also consider this platform as a credible source of reviews and feedback. Thus, taking your brand online, establishing its digital presence, interacting with the audience and building a strong customer database is not as easy as it sounds.

Signing up your brand on social media networks like Facebook, Instagram, Twitter etc. is not a very difficult process. But what now? Is that all you've to do to make your brand the talk of the town? 'How to create engaging social media visual content?' should be the cynosure of your online strategy. The content you post on social media has the potential to drive sales and website traffic, and even establish a loyal customer base. Hence, we have several top reasons why your business needs social media marketing. However, this can be achieved only if you have a strong and well-thought social media content strategy. Uploading posts on your social media page is not enough.

It's important to identify your goals and target audience, and create valuable content that has the power to strike a chord with your prospects. There isn't one prescribed method of creating a successful social media presence. Your strategy and content will vary depending on your product and the kind of people you want to target. Nonetheless, there are a few ways you can chalk out an effective social media strategy that can help your business grow.
Let's take a look at some of the content creation tips for social media so that you know exactly how to create relevant, valuable and praise-worth content for your brand:
1. Identify Your Goals
Before you venture into the social media space, it is imperative to identify and understand your content goals. These goals will help you plan and lay out your content effectively. In order to do this, you need to delve deeper into your brand's value and understand the purpose you're trying to serve through this. Your goals might differ depending on different phases of your business. Your goal when you start out might be very different from your goal when you've established yourself digitally. Marketing goals usually cater to the following areas:
Raise brand awareness
Generate high-quality leads
Increase customer engagement
Convert sales & drive website traffic
Grow the brand's audience
2. Create Personalized Content
Once you have identified your goals, it's time to create content that is valuable, relatable and personalized. It is important to keep in mind here that you can do so only if you have a thorough understanding of your brand's audience.
The most effective way to create tailored content for your audience is by creating consumer personas. In simple terms, personas are fictional characters (which you create based on your research) who represent different types of audiences that might use your product, service, site or brand in a similar fashion. You can create personas with the help of demographic data like age, income, location, religion, preferences, problems etc. You can also try to find their hobbies, interests, goals, challenges so that you can address these areas through your content.

People are more likely to follow your page, use your product or sign up for your services if they see that your brand strives to develop a connection with its audience. Remember Coca Cola's 'Share a coke' campaign? Images of coca-cola bottles printed with popular names in different countries and #ShareACoke was trending on social media. This had helped the brand garner extensive attention and popularity.
3. Create a content calendar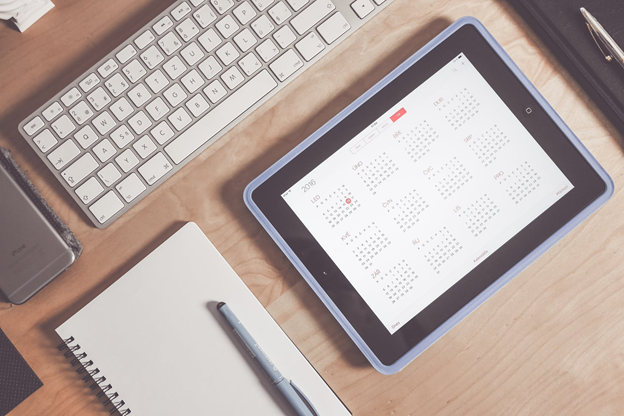 If you are already on the social media platforms and looking to revamp your content, it's prudent to study and analyse how your content has worked so far. You can also do this with the help of social media management tools. This will help you redefine your goals and also come up with better strategies to incorporate in your content calendar.

Needless to say, it's easier to develop a content calendar once you have a clear picture of your goals. This will help you have a bigger picture of your content and how it looks when you take it live. Adopting this practice will help you post only that type of content that resonates with your brand's idea and its prospects.
You can also repurpose content and use it on different social media platforms. In order to decide which content deems fit for a particular platform, you would have to study different brands and your competitors, and notice the performance of their content. Also, make sure you are well- versed with the best time to post your content so that you can reach out to a larger audience.
4. Distribute your content
Once your content calendar is in place, you should strive to distribute your content so that as many people as possible can see it. If blogs occupy a major part of your content, you can include 'share' buttons on your posts that can remind people to share your content on Facebook, Instagram, Twitter and other platforms.

You can also encourage your audience to share your content by organising contests and giveaways that require them to share your post. People sharing your content brings your brand into limelight and also encourages a larger audience to explore your brand.

Different social media platforms have their own way to distribute your content. For instance, you can use hashtags on Instagram and Twitter to distribute your content. Hashtags help you get noticed by people who may not be following you but are following a particular trend or interest. This helps you get more people on your page and convert them into followers and customers.
5. Measure Results & Analyze Your Performance
In order to build an effective content strategy, it is also important to measure your results from time to time. Keeping a track of your results and performance allows you to tweak and optimize your content regularly.
It is ideal to do this every month so that you can understand what is working out for your brand, what should you talk about more often and what should be eliminated from your content calendar.
Don't forget to check if the results are in sync with the goals you had identified before you set out in the social media space. A few things you should look out for:
Awareness: Determine the number of times people visited your content as indicated by impressions and reach
Engagement: Calculate the number of likes, comments, reactions, clicks and shares your content has received
ROI: Conversion and referrals from outside sources
6. Indulge in Influencer Marketing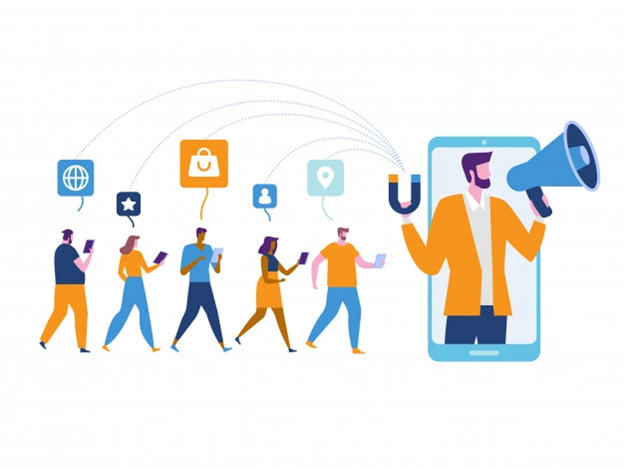 Influencer Marketing is a form of social media marketing that uses people with expertise and social influence in their field to drive their brand message to a larger audience. Influencer content is one of the best ways to portray your content and product as an authentic and genuine one.

Influencers have a loyal fan following on social media because of which people are bound to trust your product or check out your page faster. The involvement of influencers gives a more personal touch to your brand and allows a bigger audience to witness your content and product. So now, you have access to the influencer's followers too!

There are various ways to leverage influencer marketing. You can ask the influencers to promote your brand by creating a tutorial with your product. You can also ask them to come up with their own way to talk about your brand in such a way that it resonates with their followers.
7. Support or Campaign For Social Causes
Considering that people are looking for social causes to support and engage with, creating content that revolves around these causes can benefit your brand by leaps and bounds.
Taking a stand for a particular cause on social media also gives an insight to people about your brand's vision and belief system. Thus, it acts as a brilliant way to connect with your audience. This implies that people are more likely to share or promote your brand and content as it also gives them a chance to showcase their support for the cause. In simple words, you can become the voice of many people through the kind of content you share on your social media.
So, if there's a social cause that aligns with your brand's vision, don't shy away from advocating your views and content on the same.
8. Create High-Quality Content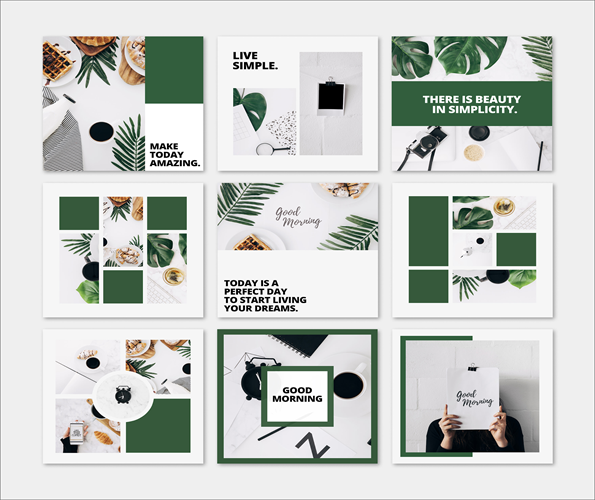 The last thing for a successful social media presence is the creation of well-designed content. This requires you to work on the overall aesthetic of your brand on social media platforms. From graphics to the kind of content you write for it, everything should be organized in such a way that it is appealing to the eye.

For instance, if you follow a specific theme per month or per week on your Instagram feed, your page is more likely to get noticed and shared by users. The language of your page should also be in sync with your brand. If your product is for the common man, make sure your posts feature captions and imagery that can be easily comprehended by your target audience.

Social Media has given us the power to encourage, influence and inspire people. Thus, creating content with thought, effort and time will help you develop a stronger brand identity that can bring about a difference to your consumers. These content creation tips for social media will help your brand establish its presence effectively so that you can target global audiences in the long run.

Planning an effective social media content strategy is an ongoing process. Every once in a while, remind yourself of why you launched your brand for that extra rush of motivation to make exciting content.

Keep Creating! Keep Posting!