Instagram is a gold mine for social geeks. Its popularity keeps intensifying by the day and it has managed to coherently outshine other social media platforms in terms of engagement and content.
Source of image:@inno8tiv
Millennials and netizens have developed a unique fondness for popular challenges on Instagram. These so called challenges are basically directed at your followers and friends wherein you can offer prompts at an interval of 5 to 30 days. One of the most lucrative aspects of an Instagram challenge is that if it becomes viral, and more and more people start sharing it, there's a direct boost to not only your followership but also account engagement. There are chances that you might even become a celebrity if your challenge goes viral.
Here are some famous challenges that gained commendable popularity on Instagram:
Gaining noteworthy momentum on Instagram was a challenge which was first started by a comedian called Shiggy dancing to Drake's song In My Feelings. This challenge was accepted world over and was amplified to a point where even the most famous celebrities started doing it. It involves jumping out of the car while taking a video of it. Though this challenge was a viral hit, it was soon denounced dangerous by governments of many countries because of increasing accidents.
If you're an active user on Instagram, you've probably witnessed your followers posting a lot on this challenge, digging out throwback pictures on how they look 10 years ago and how they look now. This was conceived as a fun challenge to let people know how hard age has hit them, in a good way or bad.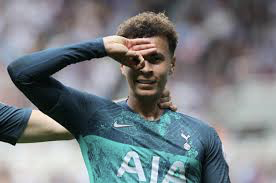 Kickstarted by Tottenham Hotspur Midfielder Delle Alli, this challenge unleashed curiosity among billions of people worldwide who tried to mimic the footballer. Even the most famous soccer players like Neymar followed suit. The challenge was even improvised later to make it more captivating.
So how do you do it?
 . Make an OK symbol with your right hand.
 . Shift the "O" part up for the whole circle to sit above your extended fingers.
 . Flip your whole hand as you bring it up to your eye, with your extended fingers, rotating away from you, and the circled fingers rotating towards you.
One of the cutest challenges on Instagram by far, the #WhatTheFluffChallenge swept the internet with pet owners thoroughly confusing and startling their dogs by holding a blanket in front of the pet and then running away while dropping it. The sheer look on the dog's face after the owners dropped the blanket is something to look out for.
A 360 degree spin to hit the cap of a bottle is what it took to make this challenge exceedingly famous. Though the challenge was initiated by Taekwondo instructor and fighter Farabi Davletchin, it exploded virally in its true sense when martial artist Max Holloway attempted it along with many other celebrities.