Better branding, more visibility, quick followers on a new platform, and leverage over the competition – sounds like a dream come true for top marketers. Something that every marketer and brand is chasing in today's cluttered social media platforms and ever-changing business environments. And one of the ways to achieve this is by taking the first-mover advantage on new social media platforms.
A key social media strategy being followed by several midsize marketers today is jumping on to new social media platforms early. Lesser competing brands on a new social media channel, high chances to grow rapidly, and become a pioneering brand for customers on a new platform- make this an attractive strategy. It is one of the ways how top marketers grow 100x at 10% costs. However, everything new comes with its own risks and pitfalls too. So, we're taking you through why we think you should and could be a top marketer while evaluating the stakes.
"The biggest risk a person can take is to do nothing."

Robert Kiyosaki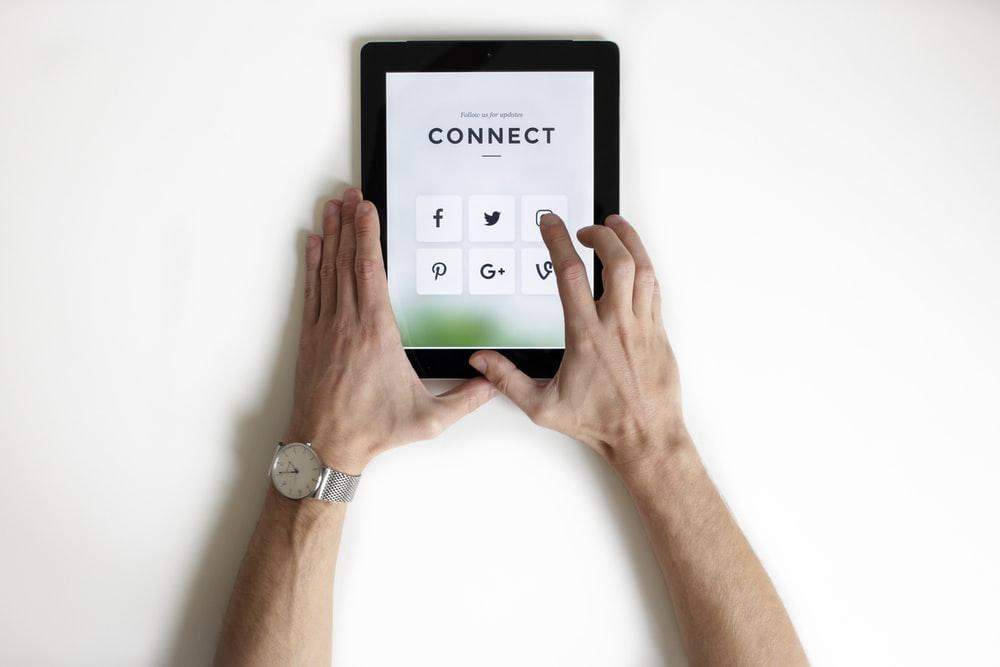 And doing nothing is not an option for digital marketers. You'd rather be a pioneer on every social media channel and then pick your most profitable one than stagnate on the same platforms. Key aspect being marketers themselves need to spend time on new social media platforms, before choosing where their brands need to focus.
What a brand should consider before getting on to a new social media platform?
1. Size of Business
How large or small are the operations of your business? Do you have a product or brand that is usually trending? Are your team's social media savvy and ready to churn out content for the platform with minimal investments? Typically, smaller and mid-sized businesses are the first to lead the way into new social media channels. Since new social media platforms are emerging all the time, larger brands prefer to evaluate platforms before jumping in. This leaves nifty brands to quickly start and succeed with 10% costs.
2. Jump First, adapt later
Time, tide and social media wait for none. Once the word is out about a new social channel, brands will find the 2.5% of innovators and 13.5 % of early adopters of the platform already active and testing the bounds of the new social network. Watch the trends on the new platform and just begin posting content, don't overthink it. Once you've started, you will find the right strategy to garner more exposure and engagement for your efforts.
3. Find your Target Audience
Now that you are on a new social media channel and are using it, start looking for your target audience. Start putting out relevant content on the platform as per your brands target audience. Your posts, videos should begin to generate some form of engagement. Content that works on one platform does not necessarily garner the same response on other platforms. Start with what you have chase that target audience and then adapt by crafting good content.
4. Is the Target audience relevant?
The first 3 – 6 months should give you a fair understanding on whether your audience on the said platform is relevant or not. It would also give you an idea on a usage and benefits analysis of the new social network. Don't find the target audience relevant, move on. Even better try something new on the social media channel.
5. Influencers on the platform
Again, influencers on any two platforms do not share the same success rate. So, check who the influencers for your brand are. Are there any influencers on the new social media channel with higher reach and engagement? What kind of content are they working with? What is the size and quality of their network and does it align with your brand goals?
6. Know when to stop
As fantastic as an opportunity it is to be an early adopter of new social media channels, evaluate the risk too. If after 6 months your content isn't matching the relevant target audience, you should reconsider being there. Finally, ROI on your time invested, and money invested matters. Some platforms may drive much engagement and barely any leads or sales. While another platform could be where most of your leads are generated. However, if you're unable to achieve either in about 6 months to a year. You need to re-evaluate your social media strategy. Always take into account the platforms limitations as well as your teams' limitations before diving into the deep end of a new social media platform.
There is no harm in joining early! Marketers could always join, engage and create on the platform and watch how it performs. Then decide, if it makes sense for your business to be there.
Why should marketers become early adopters of social media channels?
Well, simply put isn't it great that your brand gets more attention and grows its audience base on a new social network before the competition? In the initial phase new social media networks are learning user behavior, patterns and their algorithms offer more exposure to all kinds of users, including brands. This is an opportunity for marketers to gain all that extra exposure and organic views for their content and brand.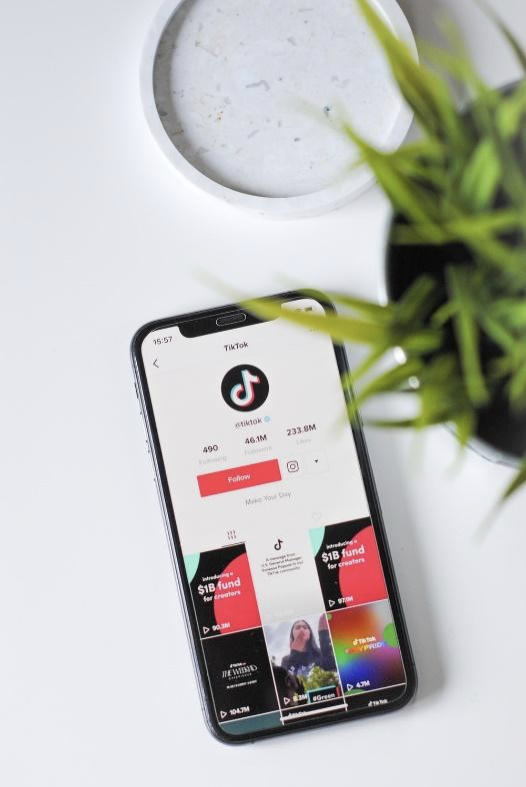 Being an early adopter of new social media channels immediately puts your brand before a large multitude of audiences. The platform is open, marketers only need to start getting innovative with their content, interactions and audiences to build ground. Marketers must start with a showcase of content most relevant to their audience. This enables them to take advantage of the platforms efforts to increase user adoption of the platform.
Large brands with global following and awareness will generate following irrespective of their early adoption or not. Since, they have the budgets to spend. However, if you're a midsize to small brand always lead with joining an emerging social media channel. Chances are that you will do great growing 100x with barely any investment in the platform, because the possibility of your audience seeing you here is much higher. In fact, a Business Insider's study on the Early Adopter Effect shows that there's a positive "early adopter effect" in social media
How do Top Marketers Grow 100x?
1) Starbucks
Always leading the way with innovations among the retail coffee chains, Starbucks adopted Instagram and Twitter almost immediately. And since then, there is no looking back! 18 m followers on Instagram watching their delicious pumpkin lattes and following their Christmas contests. 10.9M Followers on Twitter with an average of 600 -800 retweets and almost 1000 likes.
2) Honda
Honda's #Pintermission campaign was a huge success back in 2012 on Pinterest. Honda's marketers identified that people spent a lot of time on Pinterest and offered Top 5 Pinners $500 to actually take a break and go do what they're pinning about. They quickly identified user with a high follower count on Pinterest, connected with them to collaborate. They opened their Pinterest wall as well as ensured they could add pins on the collaborator Pinterest wall too. Being the first mover on Pinterest let Honda connect with influencers easily and the campaign gathered more than 16 million media impressions, more than 5000 repins and almost 2000 likes. And it organically spread to Twitter and Facebook too.
3) IKEA
Back in 2011, IKEA, the global furniture icon set up its own community photo sharing portal called Share Space, where users could share photos of their own living spaces, share it, save the spaces and even put it out on Facebook and Twitter trending. IKEA too was early to the social media party and gained quick momentum on social networks. From Instagram, Facebook and Google+ to Twitter and Pinterest, IKEA made sure it was reaching target audiences across networks to showcase its brand. IKEA has also ensured that each country get its own customized pages, to share content relevant to those countries itself. Even across social networks, IKEA has customized its marketing strategies as per its audiences to target them effectively.
4) Go Pro
Considering the product and brand both revolve around awesome pictures and enabling great pictures, it's a no-brainer that Go Pro is widely active on most photo and video sharing social media networks. They were one of the first movers on Instagram, Pinterest and TikTok to share images shot by travellers and enthusiasts. Go Pro is one of the most widely quoted examples for their user generated content strategies on social networks. A classic example of matching the right target audiences with the relevant content to grow on a new platform. Today, they're active on Facebook, Twitter, TikTok YouTube, Pinterest has 46.7k followers and Instagram has 17.7 m followers.
What platforms should marketers now turn towards?
Though several social networks have existed for a while now, several businesses and marketers are still hesitant to take the plunge. Here are a few platforms that marketers have not leveraged fully and continue to have potential for brand growth.
1) Pinterest
Though Pinterest is a fairly established platform with 200 million users, many marketers fail to use it effectively. Customers are always on the lookout for inspirations and ideas. Home decor to jewellery to DIY hacks to even services – your customer is probably there right now browsing competition pins. Bring your brand to the Pinterest party with interesting solutions, products, ideas and services that can be pinned. Link the pin back to your blog on your website or your product catalogue. Pinterest drives 3.8 times more sales than other platforms and 87% of Pinners have purchased a product because of Pinterest. Can you imagine the things you could do!
2) Instagram Reels and IGTV
Instagram Reels is the newest feather in Instagram's cap. Users create 15 sec videos with filters, effects, add music and share it on their Instagram handle. And boy is Instagram promoting Reels! From a dedicated button on the app to Reels to ensuring a section on discover, Instagram is pulling out all the stops to push users to adopt the platform and brands that are already making Reel challenges and posts are garnering more engagement too.
IGTV the long format video feature supports vertical mobile videos in full-screen. And videos can even go up to an hour! Brands can leverage Instagram IGTV for detailed videos on product demos, DIY, information-based videos and more.
3) Snapchat
Snapchat is much like Instagram Stories and the first on the scene of 24-hour disappearing stories. And despite Instagram Stories, it continues to retain the follower base, where brands can do a lot! Snapchat Business accounts can run targeted ads and even reach more audiences with filters.
4) Quora
Quora is a large user generated content platform with more than 200 million monthly visitors. A platform that lets its users connect, ask questions and have the best answers up voted. Today, when users look for solutions on Google, chances are they are reading a response by a Quoran. This gives a brand an opportunity to present itself as a thought leader and market expert in its domain. Not just that, brands can push their messaging through responses, advertise and connect with Quora influencers to talk about their products and services.
5) LinkedIn
An important platform for B2C businesses and an even more important platform for B2B businesses, LinkedIn is a vast network of working professionals connecting socially on business and otherwise. Target audiences on LinkedIn are even more defined since every professional share a public profile of their work. Small, medium and even large businesses can network with an active audience to generate qualified leads. From talking about what a great place your organization is to work to connecting with prospective talent and taking your brand services to a thriving network, LinkedIn is a fantastic platform for brands to grow and reach verified audiences.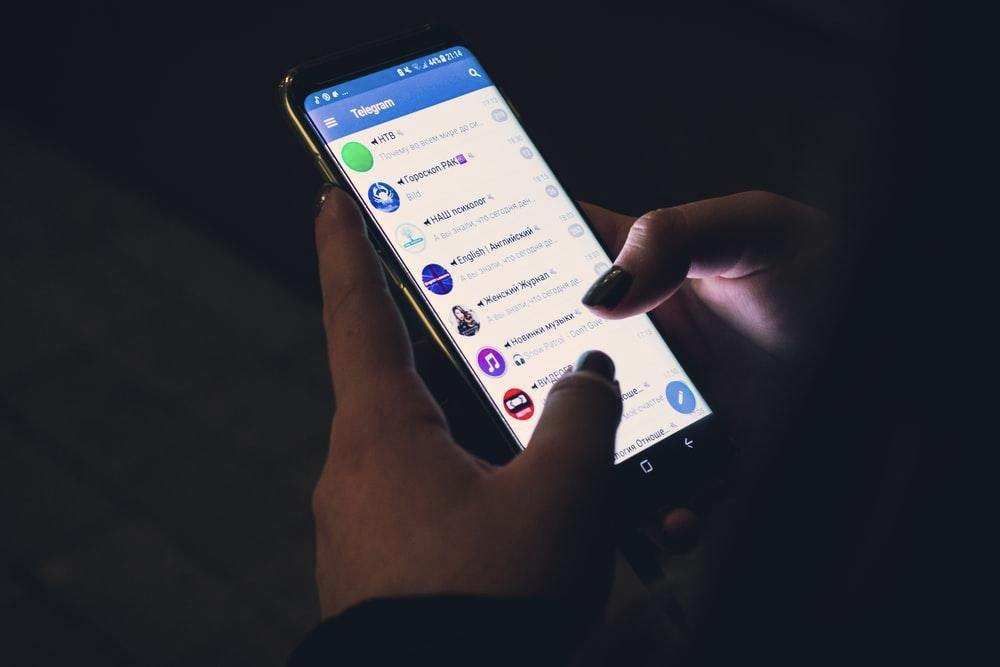 6) Telegram
Telegram is a mobile messaging app much like WhatsApp. An app that got widely popular with word-of-mouth and several businesses and services are thriving on the app already. Automated reminders and messages through Telegram Bots, creating large broadcast groups, constant user interactions – Telegram is a new platform for marketers to experiment. And since individuals are connecting on a messaging app, the communication feels personal and in turn has more impact.
7) Clubhouse
Would you like to join a chat room that is buzzing with interviews and discussions on your favourite topics? No images, no videos, just audio – like a big conference call or big bunch of voice notes to listen to. That is the latest trending, by invite only Clubhouse App. No, it's not available for download on Play store yet, but iOS users are thrilled to use the app and it is getting much traction globally. The chat rooms revolve around topics from BLM to Bit-coin and several celebrities, movers and shakers of the business world are active on the platform. A platform to connect and voice your opinion freely and spontaneously. All this on just audio! Can you imagine the potential of marketing opportunities in such a space? From sharing brand philosophies to understanding consumer trends and being part of a great conversation – the opportunities are endless.
To survive a dynamic and cluttered marketing world, brands need to start opening up to experimenting with new social media platforms and content. Marketers must be eager to personally evaluate new social media platforms, look at audience engagement testing and content testing as new strategies to embark upon to make a difference. This is just one of the ways in finding where your customers are and how they connect online. And we say, do it with just 10% costs.
Hesitant to try something new? Ask the experts at Mindstorm for a consult, guidance or let us help you enter newer social media platforms to build your brand. Give us a holler at aniketh@mindstorm.in