Influencers are the people who have knowledge and expertise on a particular topic. Hence, they are the much sought after people who have the power to affect the purchase decisions of others, due to their expertise and knowledge.
Source of image:@glamamom.com

They become an important marketing lineup acting as a social relationship asset for the brands in achieving their marketing objectives.

In the recent times, social media has grown rapidly. Over 3 Billion people actively use social media everyday and these people look up to influencers to guide them for making decisions.
The influencers and bloggers have the most natural and authentic relationship with their fans, which is being recognised by the brands and is leveraged by them.
Lifestyle influencers are one such kind of influencers who are a source of inspiration, ideas and are known for their impeccable taste and eye for everything beautiful in the world.
Here's the list of top 10 lifestyle influencers in Mumbai –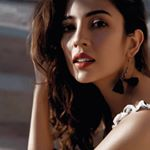 1- Barkha Singh(@barkhasingh0308 )
With over 1 million Youtube subscribers, and 830k+ Instagram followers, she is an actor, influencer, content creator and a vlogger. An avid traveler, Singh has her experience in different cities of the world on her social platforms.  She believes "Every piece of content that goes up has a personal touch and connect" so that people can relate to it and keep coming back for more.
2- Rajvee Gandhi (@blogft.vee)
With over a 810k+ followers, she is the famous Tik Tok and Instagram Star. She has even earned the precious badge for being an ace TikTok comedian. She posted a TikTok video taken while skydiving in September 2017 and has since become a popular influencer among the youngsters.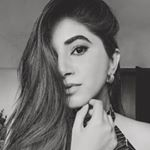 3- Ashna Shroff– (@aashnashroff)
With more than 623k followers, she is the proprietor of TheSnobJournal, and is one of India's leading fashion bloggers. She has been associated with famous brands like Lux, Mac Cosmetics and Pantene and also has tie-ups with several small and medium-sized brands.
4- Jubin Shah 46(@jubin____shah)
Jubin Shah is a noted fashion influencer and instagrammer who has over a million followers on Instagram. He is the brand ambassador of clothing line Ektarfa. He also has a YouTube Channel with over 50k followers.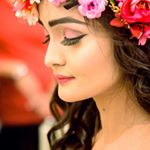 5- Zoya ( @jyotsanahaldkar)
With more than 339k followers, she is a fashion, lifestyle and beauty blogger, with a youtube channel also to her credits. She is one of the top influencers among the gen next in Mumbai.
6- Aashna Hegde (@aashnahegde)
With more than 290k followers on instagram, she has been a brand ambassador for Daniel Wellington watches and is also popular on tik tok.
7- Prajakta Kohli– (@mostlysane)
Popularly known by her YouTube name "MostlySane", Prajakta posts regular vlogs and trends, keeping them truly Indian style so as to connect more with the audience more. She is one of the most sought for creator on you tube.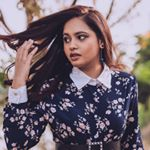 8- Aayushi Bangur– (@styledrive)
If there is one name that resonates style and fashion that we all know of, it is Aayushi Bangur from STYLDRV. Travel tips, style tips and fashion, she is the example of all things done right.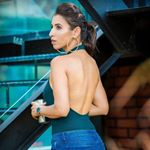 9- Shalini Chopra-(@stylish_by_nature)
From street style, designer couture, vintage trends and from food to fitness, 'Stylish By Nature', Shalini's blog is a guideline for you for everything chic and stylish.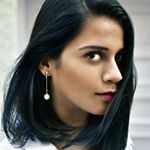 10-Akanksha Redhu-(@akanksharedhu)
A true fashionista with a penchant for luxury and elegance, Akanksha's blog has given us fashion looks that are unforgettable. What more? Her designer jewellery brand CIRARE is the perfect accessory store for prepping up our outfits and creating our statement as she does.
Adding on to the traditional forms such as advertising and public relations, influencer marketing has become one of the key pillars of marketing. The influencers are playing an important role in connecting with the audience and planning effective campaigns across various sectors for brands.